Plan A Private Student Trip with Just for Us Adventures
As you think about planning a student trip, you probably have lots of new questions. Travel looks a little different than it did a year ago! Who could have guessed we'd be worrying about masks, social distancing, and high touchpoints? Nevertheless, you value travel as a key piece of the learning puzzle. If a class trip is part of your 2020-21 instruction, plan a private student trip that's just for you!
What are Just for Us Adventures?
Just for Us Adventures is student travel reimagined. They are trips exclusively for your group, built on experiences that limit exposure to crowds and large gatherings. Just for Us Adventures prioritize your students' well-being and maximize their time together. It's a fresh, new way to #TravelConfidently!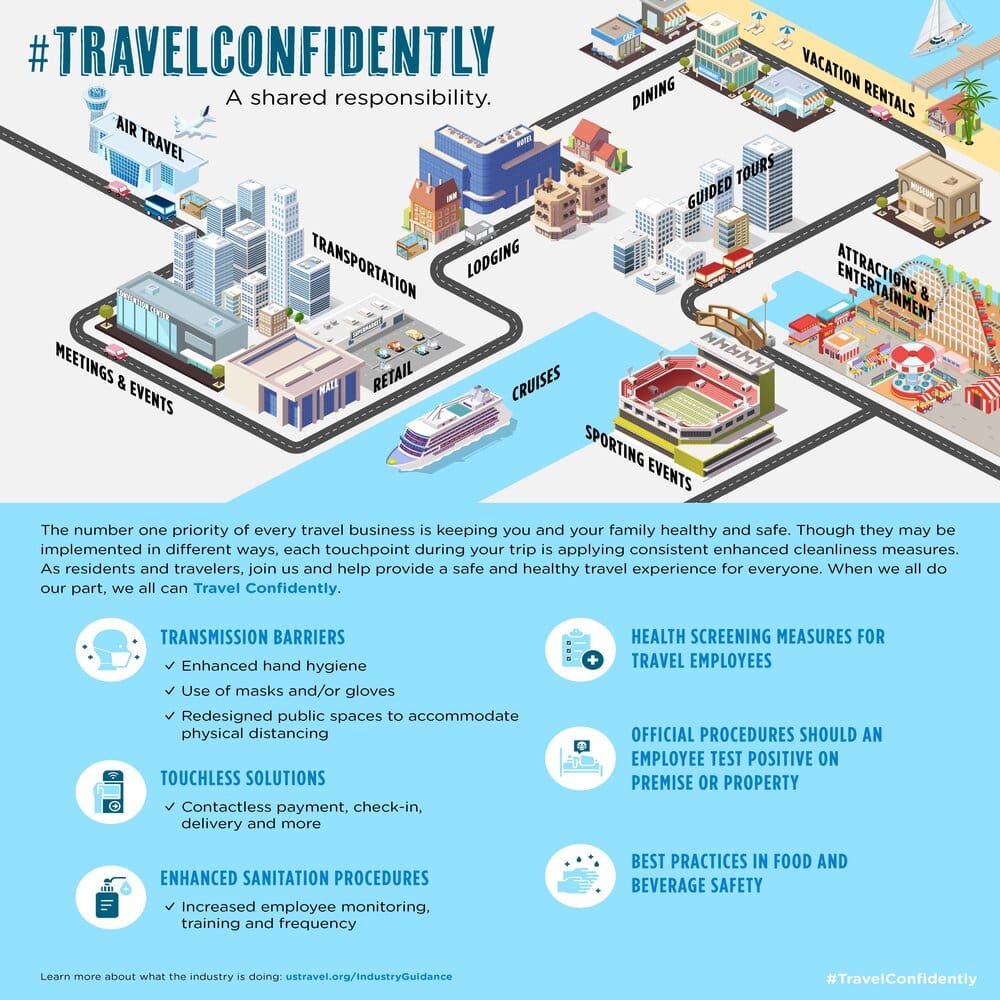 Just for Us Adventures are based in student-friendly destinations with lots of options for your group:
Private tours or experiences
Outdoor adventures
Limited capacity venues
Private or outdoor dining
Accommodations that reduce interactions with other parties
Where can we go?
Just for Us Adventures are tailored for fun! Each has carefully selected activities and attractions that are low to no contact:
Hershey and Lancaster
There's more to do here than just eat chocolate (although we highly recommend it)! Zipline with the birds or get up close and personal with a falcon. Take a short line ride on America's oldest railroad and go underground in ancient caves. Experience everyday life with Amish or the afterlife on a private ghost tour. Hershey and Lancaster are made for sweet adventures!
Private Colorado Dude Ranch Retreat (completely isolated group experience)
Dude ranches are AWESOME! Sylvan Dale Guest Ranch is ideal for groups looking for a unique travel experience away from the hustle and bustle of cities and theme parks. Embrace the wild beauty of the land during a three-day, two-night stay. Hike, ride, learn, and even perform in the foothills of the Colorado Rockies.
Niagara Falls and Buffalo
Western New York is home to adventures you've never imagined. Customize a private STEM or history tour as you Sail Lake Erie on a 73-foot schooner. Go "sky-high" at an aerial adventure park or fly down the hill on a mountain coaster. Performance groups will love the private sessions at GCR Recording Studios and Mark Custom Records. Foodies will rejoice at the Niagara Falls Culinary Institute. Explore a Niagara that's new to you!
Dallas and Fort Worth
Everything really is bigger in Texas! Tour AT&T Stadium, the world's largest domed structure and home to the Dallas Cowboys. Get your adrenaline pumping with Zero Gravity outdoor thrills or as you cheer on your favorite knight at Medieval Times. Explore an enchanting garden while taking part in a private STEM class. Your Texas trip will be big on adventure!
Luxury Cabin Retreat in the Smoky Mountains (completely isolated group experience)
If you truly want to get your group away from the crowds, consider a private cabin retreat in the Smoky Mountains. The deluxe cabin is nestled in the heart of the Smokies and accommodates 64 guests. Each adventure during your retreat is planned for total privacy and total fun!
Smoky Mountains
Fresh air and magnificent mountains are the backdrops for countless capers in Pigeon Forge, Gatlinburg, and Sevierville. Walk the treetops on the world's longest tree-based bridge, jump on a Pink Jeep® tour, or marvel at the undersea world of Ripley's Aquarium. For a truly unique experience, plan a First Class private dining experience at the Titanic Museum Attraction!
Myrtle Beach
Sunshine and surf await when you plan your student trip to Myrtle Beach. Whether it's a castle in the sand or a visit to Atalaya Castle, students will love a beach getaway. Take a dolphin cruise on the open sea or a private tour of Brookgreen Gardens. Check out the lazy-paced loggerhead turtles and the excitement of Barefoot Landing. We have great ideas for your getaway!
Just for Us Adventures takes the guesswork out of the "new normal" for student travel. Contact KA to plan a private student trip that's just for you!
Why Kaleidoscope Adventures?
As a leader in the student travel industry for 30+ years, Kaleidoscope Adventures exceeds expectations for student and performance group travel.
We'll work with you to plan an exceptional travel experience and provide impeccable customer service from start to finish
Learn More
Related Articles