Exceptional Travel Experiences for Students
Kaleidoscope Adventures is a full service tour company specializing in student group travel.
Destinations, Performance Trips
Don't Miss Your Chance to Perform in Ireland for St. Patrick's Day 2026-2027!
Celebrate St. Patrick's Day by marching in the world-renowned St. Patrick's Day Parade in Dublin or another amazing spot!  There are regional parades and celebrations throughout Ireland ready to host your band.
Plan Your Adventure
Elite Performance Series at Carnegie Hall
Shine the spotlight on your talented middle and high school ensembles as they take part in exciting festival performances with acclaimed clinicians at iconic Carnegie Hall.
The Elite Performance Series is a concert performance, clinic, and prestigious performance – all in one exceptional event. March 18 – 19, 2024  |  New York City, New York
Plan Your Adventure
Tim Davis Experience
High school choirs of 15 or more are invited to take part in this transformative three-day performance opportunity with Tim Davis in the Smoky Mountains.
The Country Tonite Theatre will host student groups as they participate in intensives and performances curated by Tim Davis himself.
THIS IS YOUR CHANCE TO BE SEEN AND HEARD by one of the top players in the entertainment industry!! April 22-25, 2024  |  Smoky Mountains, Tennessee
Plan Your Adventure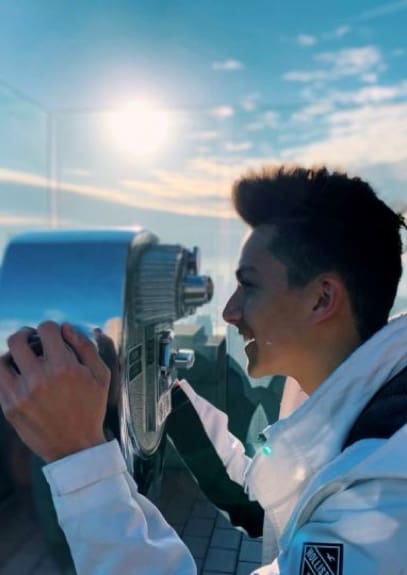 Why Kaleidoscope Adventures?
As a leader in the student travel industry for 30+ years, Kaleidoscope Adventures exceeds expectations for student and performance group travel.
We'll work with you to plan an exceptional travel experience and provide impeccable customer service from start to finish
Find out more about us
What Our Clients Say
I have been traveling with Kaleidoscope for 19 years and still continue to be impressed by their expertise and willingness to go the extra mile to make my trip a success!
East Coweta High School
Our trip was a great success! Everything was well thought out and organized. I am very pleased with the level of care that went in to our trip becoming a success. Thank you!
Moniteau High School
Kaleidoscope Adventures was incredibly easy to work with while planning our trip to Disney World. The staff was knowledgeable, quick to communicate, and patient with all of my questions while planning. Our tour director was also flexible throughout our trip as we made sure all of our students were taken care of.
Central High School
Using Kaleidoscope Adventures gave us the easiest, most enjoyable trip of my career. I used to plan trips myself, but never again! All staff went above and beyond to help me and provide my students with memories that will last forever.
Bibb County High School
This was our first school trip with Kaleidoscope taking a group of 80 students and chaperones from the Washington, DC area to Nashville, TN. Every expectation was exceeded! We will DEFINITELY use Kaleidoscope again for our school trip planning!
Lake Braddock High School
The parents and students all had an unforgettable trip and that is much to your passion for providing the best trip possible! You have such attention to detail and were always willing to talk to me through email or on the phone even if it was the fifth time that day! I truly appreciate the time that you spent making our trip so amazing! Thank you so very much!
New Milford High School
What an excellent trip. Everything was planned out to make a very memorable experience for my students. Linda was a wonderful tour guide. She handled all my request with professionalism and expedience. Karla knocked it out of the park with helping me set up the trip, even through a pandemic! Kaleidoscope Adventures is a top notch tour company that will do what it takes to create the best experience for you and your students.
Coahoma High School
Working with Karla and Steve it was so easy. They were helpful whenever we needed them and went out of their way to assist us whenever they could. This is our second trip with them and we will definitely be using them again! We had some change of plans due to Covid and they were so accommodating and made things so easy for our group. This is a company that knows what they're doing and is a great group of people to work with!
Crook County High School
The KA team is outstanding. From the moment you begin to talk with an event planner until the moment you arrive home, someone is always available to make your life easier. Our consultant, Joseph, is incredibly knowledgeable and laid out every aspect of the trip, complete with the pros and cons of every option. Once settled, our account manager, Lisa made sure every logistical hurdle was cleared and laid out concise directions for how things needed to be done. Finally, our tour director, Cameron, was always there, in person, to make sure our events ran smoothly. He constantly advocated for our group and made sure we were taken care of. I would consider our trip to be a great success had it ended there, but there is still more. Our latest trip ran into a weather issue when it came time to return home. KA was there every step of the way to exhaust every possible option to get us home.  I don't know what I would have done if it were not for the KA team. They planned an amazing trip and didn't stop until we were home safely. If you're looking for a tried and true company to plan your trip, your search should start and end with KA. You will not be disappointed.
Kings Park High School
Neal, Cameron and the entire Kaleidoscope Adventures team made our trip a great experience! From the planning to the on site help, the entire trip was made easy for the directors!
Lumberton High School
Kaleidoscope Adventures continues to be the best choice I have made as an educator to plan and execute our travel needs. I just worry about the kids now and can focus on our performance and no more worries about bus,hotel, meals and shows! Thank you for serving us so well for the last 19 years!!
Carolina Forest High School
Kaleidoscope Adventures makes traveling with your school group as easy and enjoyable as possible! I have worked with them for many years now and they are outstanding.
Bayport-Blue Point High School
Kaleidoscope Adventures is a company that I've collaborated with for years and I feel in my heart that education and safety are right at the top of their priority list. They tailor a trip to the specific needs and requests of the group and are patient with all of the requests of the teacher in charge. In short, they are the best!
Lake Nona High School
When you get tired of working your fingers to the bone getting your trip together, give in and use the staff at Kaleidoscope Adventures. I have never been less stressed when taking a trip with middle school kids. They are top notch and are extremely thorough. I will never use anyone else.
Thomas Jefferson Middle School
I have been working with Joseph and the team for 10 years in 2 schools after having worked with 2 other tour companies. The professionalism and attention to detail are unmatched. They are always a phone call away from solving any problem and their experience offers fresh and new approaches to established group travel traditions. I once again thank you for yet another successful tour allowing me to focus on the students and not the logistics.
Patriot Oaks Academy
Kaleidoscope Adventures takes a personal interest in each and every trip and their staff works tirelessly to make sure it's a great experience for my students. They go above and beyond with even the smallest details. We have loved every trip we've taken with KA and can't wait until the next one!
Lamar High School