5 Surprising Student Destinations for 2022
Every day we are inundated with new travel updates, restrictions, requirements, and closures.  How do you plan a student trip?  Where do you go?  We've got you covered with 5 surprising student travel destinations for 2022 – and you just may want to check them out!
We'll show you why Charleston, Oklahoma City and Tulsa, Lafayette, Puerto Rico, and Savannah are 5 surprising student destinations for 2022.  Hang onto your hats… there's a LOT of great info to follow!
Charleston, South Carolina
Charleston looks much as it did 150 years ago.  Its charming cobblestone streets, sweeping magnolias, and colonial architecture take you back in time.  Southern hospitality abounds as you're swept into the city's warm embrace.  However, there's more to do here than just a carriage ride.  There are also some fantastic options for student groups…
McLeod Plantation Historic Site
McLeod Plantation is a 37-acre, heritage site that has been carefully preserved of its cultural and historical significance. Students can explore the home and living quarters for the enslaved workers, study the cultivation of sea island cotton, and learn about the role the plantation played during the Civil War.
Patriot's Point
Patriot's Point on Charleston Harbor is home to the Patriot's Point Museum and a fleet of National Historic Landmark ships (including the USS Yorktown), the Cold War Memorial, and the only Vietnam Experience Exhibit in the U.S.
Student groups can participate in one of the largest education programs in the country, as well as overnight programs on the Yorktown.  Bands and choirs can join the fun with a performance right in the hangar of this famous battleship!
Oklahoma City and Tulsa, Oklahoma
In Oklahoma, history and culture come together in unique and exciting ways.  If you've never planned a student trip to the Sooner state, you might want to think about it.
First Nations Museum
The First Nations Museum is a brand-new facility sharing tales of tribal tragedy and triumph. Here you can dig into the collective histories of 39 tribes (both native and relocated) highlighted through living stories, culture, and art.
Then on to Tulsa…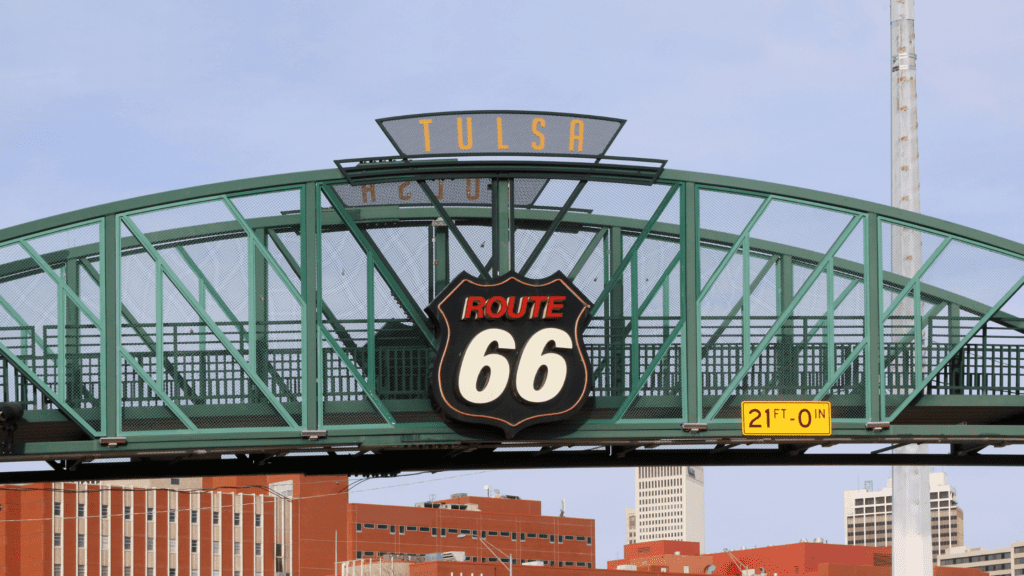 Hop back on the bus for a quick drive on Route 66 (longest stretch in the country!) to Tulsa, OK.  Once you arrive, there are some really cool things for students to see and do.
Greenwood Rising Black Wall Street History Center
This new facility honors what was once known as Black Wall Street, a prosperous neighborhood that was wiped out in horrific 1921 racial attacks.  The HBO series The Watchmen is based on this pivotal historic event.
Bob Dylan Museum (Opening May 2022)
This new facility will soon debut in the Arts District and highlight the life and legacy of an American icon.
It will house more than 100,000 cultural treasures owned by Bob Dylan, including unreleased music, rare photos, and other priceless items.
Gathering Place
Let loose and play in the country's largest privately funded public park.  Check out the adventure playground, reading tree, sensory garden, and more as you ramble through 66 acres of fun!
5 Surprising Student Destinations for 2022 Continues…
Lafayette, Louisiana
If you want to "spice up" your 2022 student trip, head to Lafayette, Louisiana.  Lafayette is the epicenter of American music!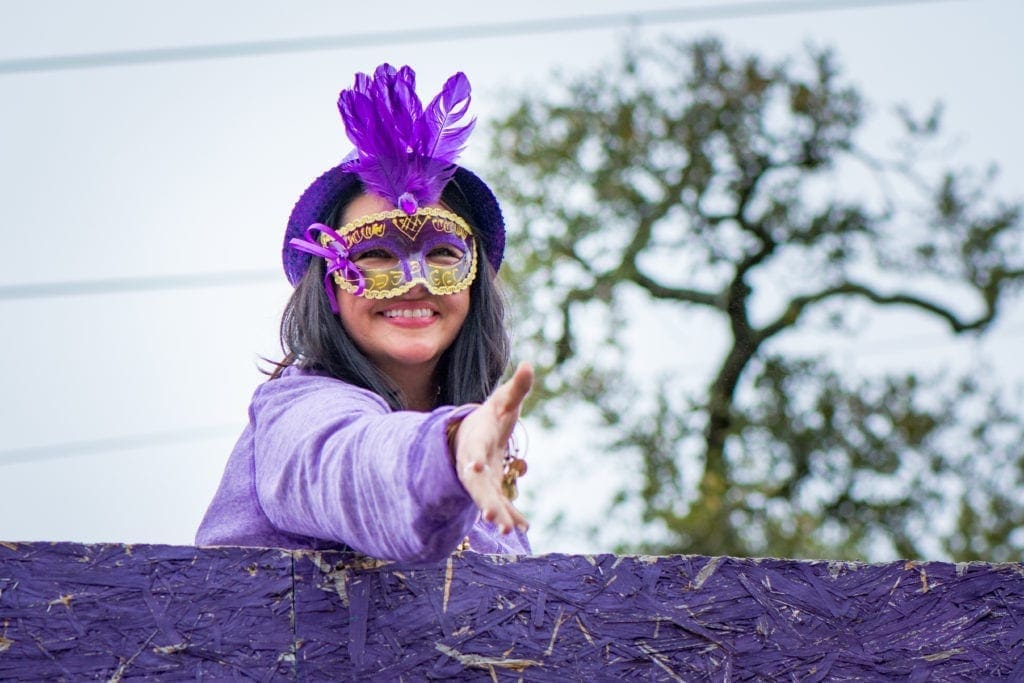 Jean Petite Acadian Cultural Center
Learn about the origins, migration, settlement, and contemporary culture of the Acadians (Cajuns) and other area groups. Private, ranger-led programs, films, exhibits, and events share a variety of local traditions including Mardi Gras, music, storytelling, dance, and food, and explore the mysteries of the Atchafalaya Basin, Louisiana's wildest place.
Vermillionville
Vermillionville is a charming, 23-acre site brimming with outdoor recreation, history, music, food, and more.  Immerse yourself in the Acadian, Creole, and Native American cultures from 1765 – 1890.  It's a fascinating peek into a unique chapter of our American story.  It's also a fabulous performance venue for students!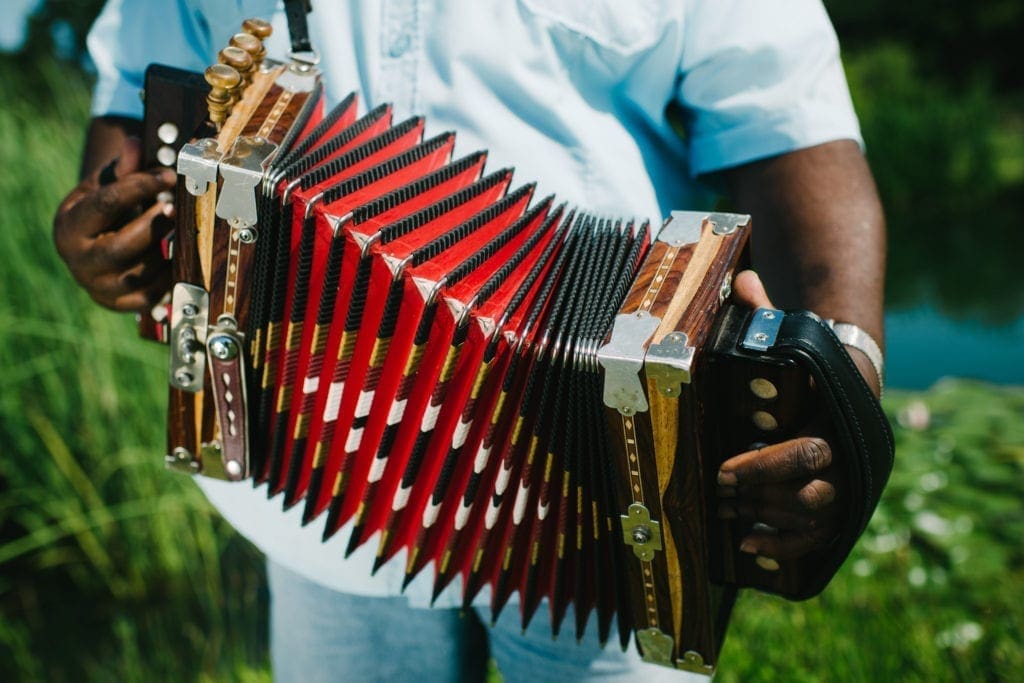 Martin Accordions, Inc.
Push through the eye rolls and plan a stop at the Martin Accordion Factory.  The family-owned company is always happy to share the story of Cajun/Creole music history and gives your private tour a good-time boost!  Watch in real-time as the accordions are crafted and listen in to a spirited demonstration.
You'll have a hard time getting the eye-rollers back on the bus!
Private Zydeco Dance Party
When you're in Lafayette, the party comes to you!  Chubby Carrier and the Bayou Swamp Band bring 26 years of funky, Zydeco sound right to your group.  I don't know many other music trips that offer private parties!
Puerto Rico
Ok- so this is more than just a city destination.  But it's SO fantastic for students that we couldn't leave it off the list!
Puerto Rico is a stunningly beautiful region rich in culture and history.  Students enjoy a multi-ethnic experience with foods, music, and attractions without ever leaving the United States.   The climate is gorgeous year-round, and airfare is surprisingly affordable.
Bio Bay Kayak
This is an incredible experience that you won't get anywhere else in the world! Bioluminescence is one of Earth's best-kept secrets and students can see it first-hand at Fajardo Bio Bay.
Fajardo Bio Bay Kayak Tours are a nighttime adventure through naturally glowing water trails of a mangrove forest.  Students will learn about bioluminescence, the Laguna Grande Nature Reserve's ecosystems, and constellations while kayaking through calm, sparkling water.
Breathtaking!
Luquillo Kiosks
Follow the evening's water excursion with a taste of traditional cuisine at Luquillo Kiosks.  Try local favorites like mofongo and frituras or load up on local souvenirs.  The prices are right, and the options are endless!
The Luquillo Kiosks are a must-do for student groups.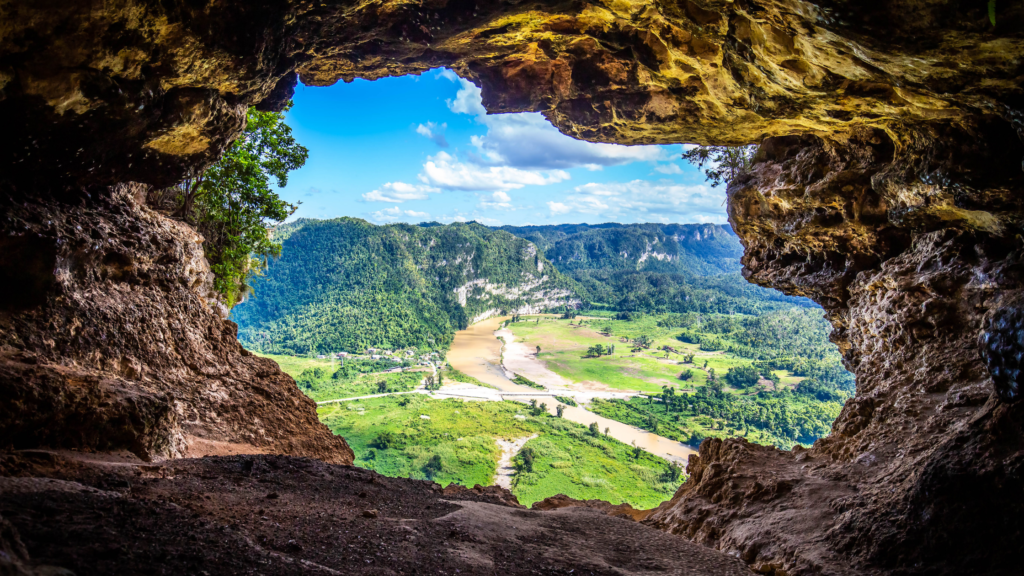 Cueva Ventana
Cueva Ventana means "window cave," a very fitting description for this natural wonder! Take a guided tour through the cave for magnificent views of the Rio Grande de Arecibo valley.
Students also get a first-hand look at petroglyphs and stone engravings left by the Taino people. Because this is one of the most "Instagrammed" spots in Puerto Rico, prepare for an onslaught of teen selfies!
Old San Juan Walking Tour
Founded in 1521, San Juan is the historical and cultural center of Puerto Rico.  Its charming cobblestone streets and colonial architecture are home to the Old San Juan Walking Tour.
Explore points of interest and historic landmarks including the Castillo de San Cristobal, the largest Spanish fortress in the New World.  There's so much to see and do as you stroll through this enchanting city.
Savannah, Georgia
Savannah literally drips Spanish moss and southern hospitality.  Its quaint, cobblestone streets and rich history are made for exploring!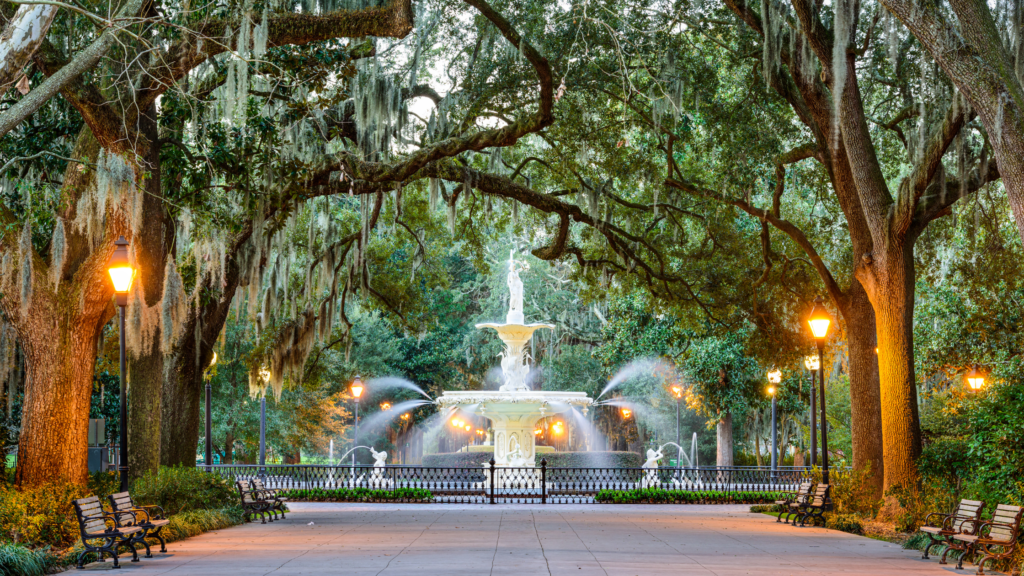 Massie Heritage Center
Get acquainted with Georgia's oldest school in continuous operation.  Students experience a 19th century school day, along with state and local history.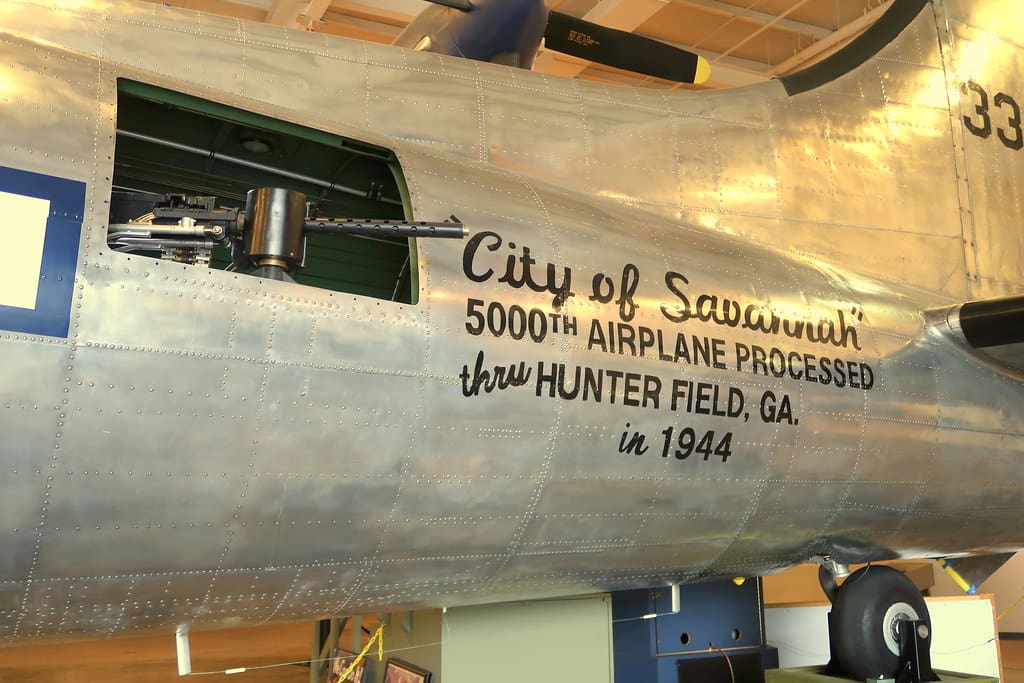 National Museum of the Mighty Eighth Air Force
This "mighty" museum preserves the "stories of courage, character, and patriotism displayed by the men and women of the Eighth Air Force from World War II to the present."
Visitors hear the unforgettable stories of bravery, experience a bomber mission and briefing, and see the ongoing restoration of the World War II B-17 Flying Fortress. The best part?  Many tours are conducted by veterans!
Ghost Tours of America's Most Haunted City
Get ready for spooky tales and spirited adventures in America's Most Haunted City.  Walk Savannah's historic streets or hop on a trolley tour and learn the city's ghostly secrets.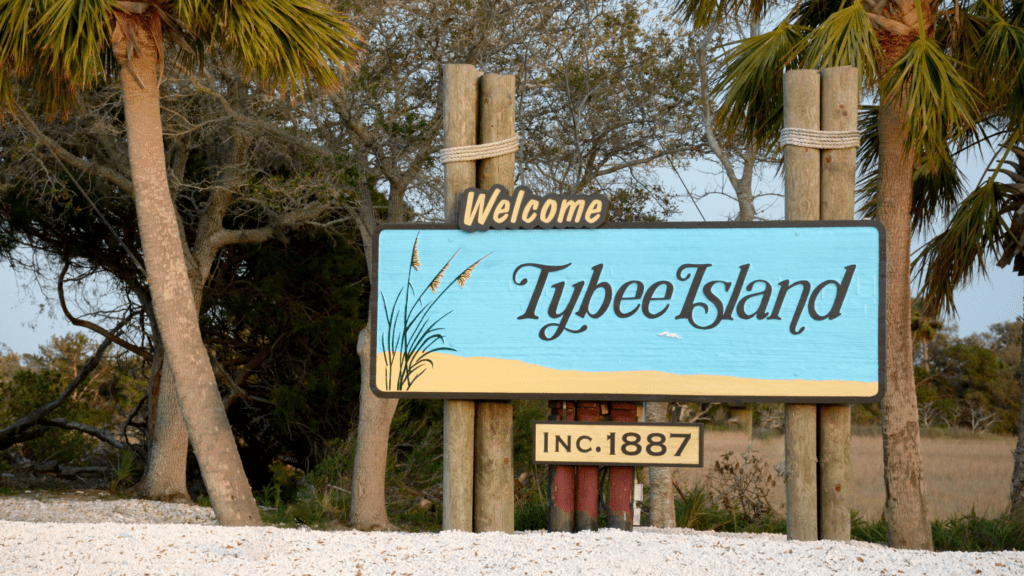 Tybee Island
Escape the hustle and bustle of the city and breathe in the beauty of Tybee Island.  There's so much for students to do as they explore this tiny slice of paradise.  Climb to the top of the historic Tybee Island Lighthouse, take a relaxing dolphin cruise, or investigate Fort Pulaski, a beautifully preserved civil war fortress.
Study the island's vibrant ecosystem at the Island Marine Science Center or take an educational eco-walk.  Follow it all with fun in the sun in the wide-open spaces of the beach.
5 Surprising Student Destinations for 2022 – Simplified!
Whew! If you're a little overwhelmed by all of this, reach out to Kaleidoscope Adventures.  The KA team has been leading the student travel industry for more than 28 years and knows exactly how to simplify your planning.
They'll help you plan the perfect student trip to an amazing new destination.  Count on KA's expert advice, online registration and payments, easy fundraising options, meticulous attention to detail, and the highest standards for health and safety.
Kaleidoscope Adventures is 'travel beyond expectations!!
Why Kaleidoscope Adventures?
As a leader in the student travel industry for 30+ years, Kaleidoscope Adventures exceeds expectations for student and performance group travel.
We'll work with you to plan an exceptional travel experience and provide impeccable customer service from start to finish
Learn More
Related Articles