Booking Buses and Driving Through the Night
Booking Buses and Driving Through the Night
It seems like such a good idea. Load the bus after school, hit the road, and let the kids sleep through the night. They'll wake refreshed just as you arrive at your destination and be ready for a great of exploring and excitement.
But the reality is that the students probably won't sleep and will start the day cranky and hangry. Not only that, but you may not have a driver available to take you exploring.
Let's Sort it All Out
Currently, there's a shortage of qualified drivers in the motorcoach industry. And frankly, many reputable companies no longer allow their drivers to drive overnight.
There's a lot to think about when you plan a student trip! To help sort it all out, here's what you need to know about driver shortages, booking buses, and driving through the night.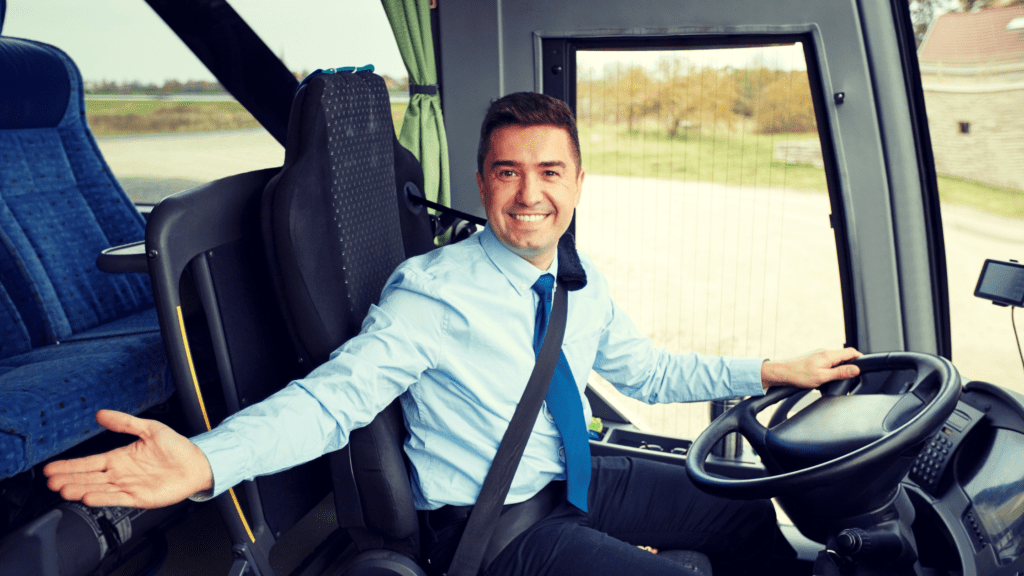 Driver Shortages
Booking a bus is a challenge right now. 83% of the motorcoach industry's full-time employees were furloughed during the pandemic. Now those drivers have found other employment, leaving a huge gap in the number of qualified people who can drive a bus.
Not only that, but bus companies are working hard to fill the vacancies with new drivers. Entry-level drivers must undergo rigorous training and learn new safety protocols. Training programs take time – and we wouldn't want it any other way. Our children are precious cargo!
Don't Miss the Bus – Motorcoach Companies are in Short Supply
Booking Buses
When you're desperate for a bus, it's tempting to lock down the first one you find that's available.
However, finding a reputable bus company should be your number one priority. After all, the safety of your travelers is on the line.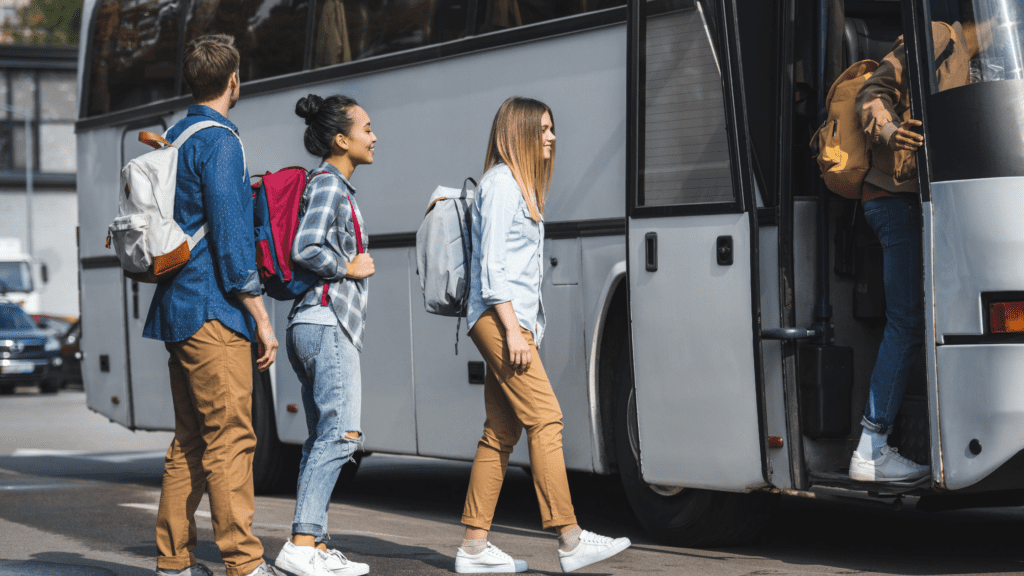 The Federal Motor Carrier Safety Administration's SAFER Program is a MUST CHECK resource for anyone booking buses. SAFER (Safety and Fitness Electronic Records) Company Snaphot is a free service that lets you search for a company by name. It then gives you a record of the company's
Identification
Size
Inspection records
Crash data
Safety rating
Always check the SAFER system to be sure your motorcoaches are reputable and reliable!
In addition, the American Bus Association recommends you ask the following questions before booking buses.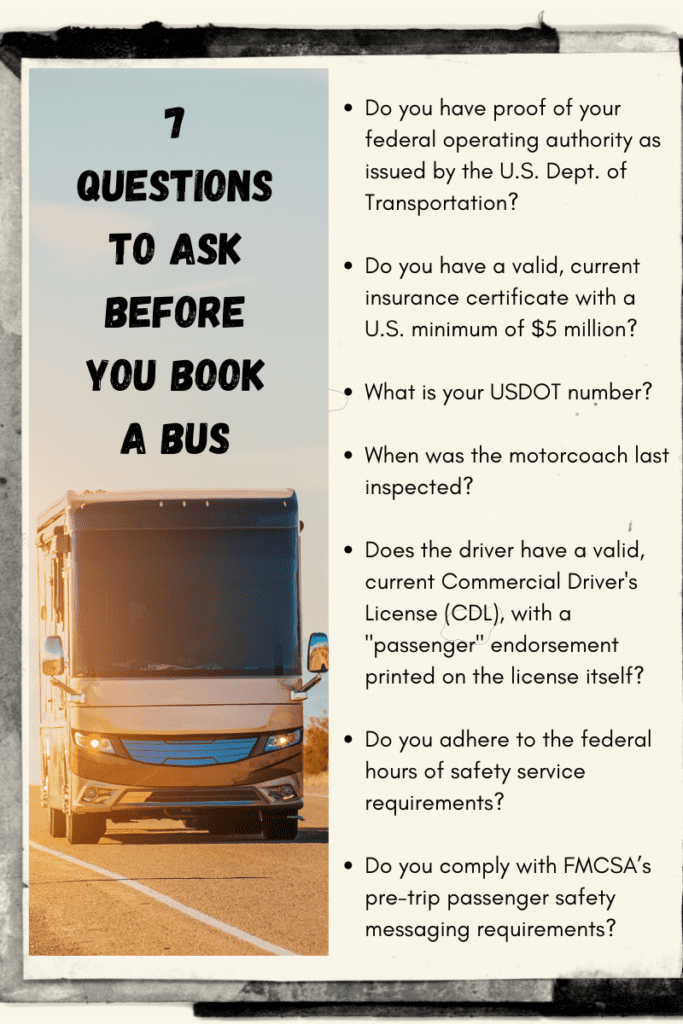 Driving Through the Night
Here's where the rubber meets the road (so to speak) when it comes to safety. The FMCSA regulates driver hours and requires electronic logs to monitor them. In other words, there's no sneaking an extra hour in!
What are the New Rules for Driver Hours?
Drivers can drive up to 10 hours and be on-duty up to 15 hours in a 24-hour period. On-duty time includes 10 hours driving and a half-hour of maintenance prior to and at the end of the day. It also includes responsibilities related to the group. Ten hours driving is the MAXIMUM a driver can drive after 8 consecutive hours off-duty. Drivers can only drive 60 hours in 7 days or 70 hours in 8 days.
How does this affect your plan to drive through the night?
Let's translate these regulations into real hours.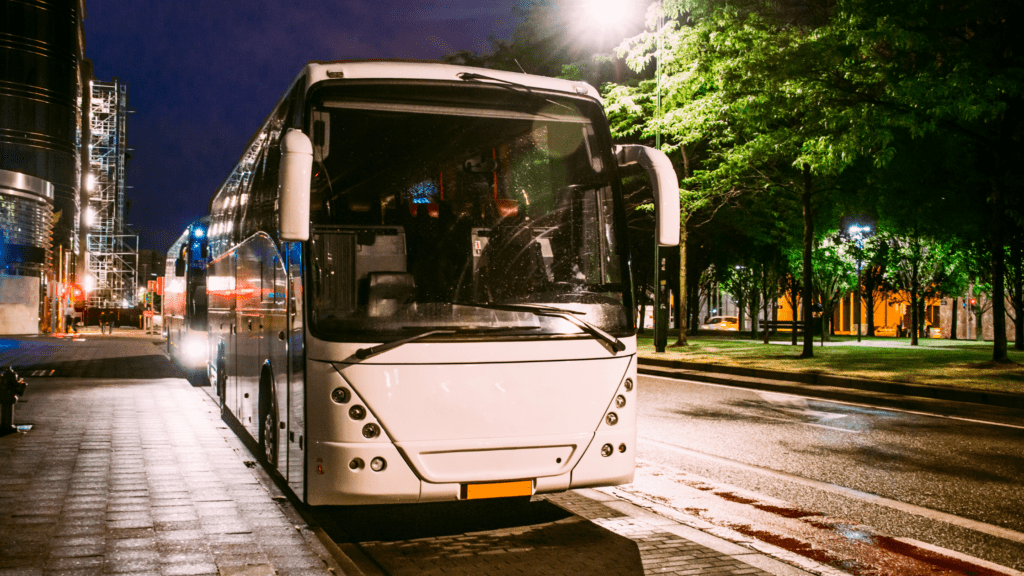 Your driver arrived at the garage at 1:00 p.m. to perform bus inspections and maintenance. The driver then traveled roughly one hour to your school. Students loaded the bus at 3:30 and you departed at 4:00 p.m. By the time you start your trip, the driver has already been on-duty for 3 hours.
Next, you drive 10 hours (the max allowed) toward your destination. That puts you at 2:00 a.m. and out of driver time, forcing you to stop for a relief driver (if there is one available). The relief driver has traveled with someone the same distance from the bus garage to the pickup point, so probably not super fresh and alert in the middle of the night.
The relief driver continues to your destination, arriving around 8:00 a.m. The driver now has only 4 hours of driving time left, not quite enough to get you through your busy day.
Booking Buses and Driving Through the Night
You've probably figured out that driving through the night is no longer a common practice among motorcoach companies. On paper, it seems like a great idea. In practice, it can be downright dangerous.
The National Safety Council shared that 100,000 police-reported crashes are a result of driver fatigue. Drivers are in short supply, shrinking the pool of relief drivers and making this number even more worrisome. Those who are behind the wheel run the risk of driver fatigue.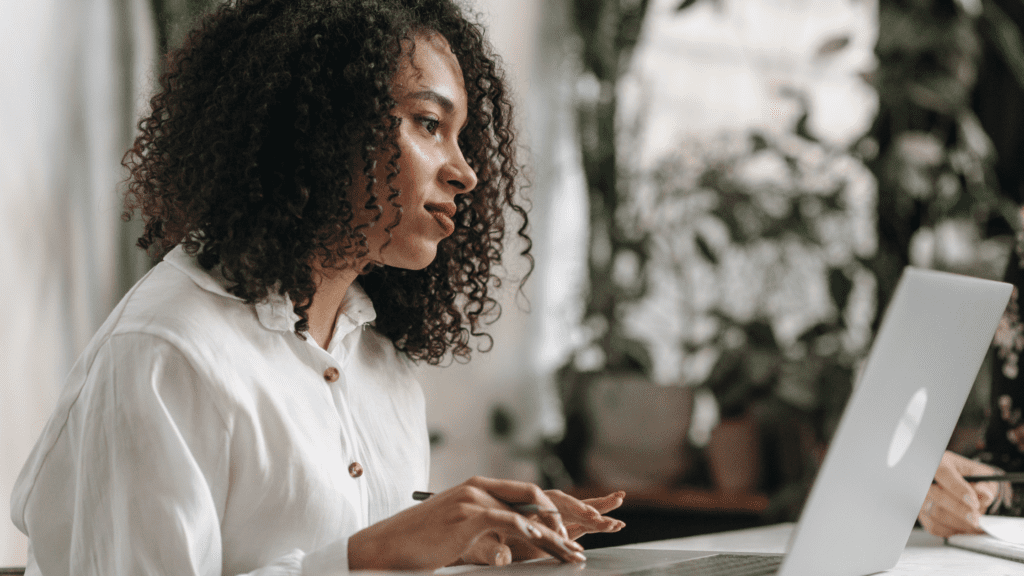 Do Your Homework!
Reputable motorcoach companies that comply with federal regulations will often discourage driving through the night. Be sure to do your homework before you hit the road to make sure your company is trustworthy and reliable.
Better yet, eliminate the stress of planning on your own and work with an experienced student trip planner like Kaleidoscope Adventures. KA takes the guesswork out of planning by partnering only with transportation companies, hotels, attractions, and dining that meet the highest standards for safety.
Why Kaleidoscope Adventures?
As a leader in the student travel industry for 30+ years, Kaleidoscope Adventures exceeds expectations for student and performance group travel.
We'll work with you to plan an exceptional travel experience and provide impeccable customer service from start to finish
Learn More
Related Articles