Update Your Payment Info for a KA Trip
Update Your Payment Info for a KA Trip
You registered for your child's KA trip but forgot to use the credit card that earns you points.  Or maybe your card was compromised and now you have a new one.  Maybe you won the lottery and no longer need to split payments among cards (wouldn't THAT be awesome?)
Whatever the reason, you can quickly and easily update your method of payment in the KA/WeTravel system.  Our online registration and payment platform is super simple to navigate.
2 Ways to Update Your Payment Info for a KA Trip
1. Pay your next installment with a new payment method.
Choose "Profile" from the main menu and "Payment Settings" on the left-hand side.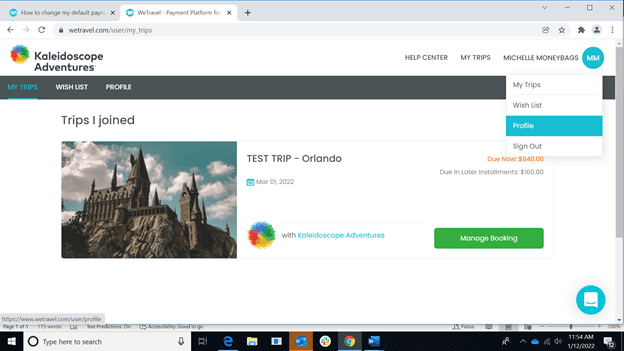 Here, the top payment method is your current default payment method.
You can switch the default payment method by choosing between existing payment methods (or remove an old payment method.)
2. Change your payment method in payment settings.
Or, you can add a new payment method (any credit/debit card or a US checking account):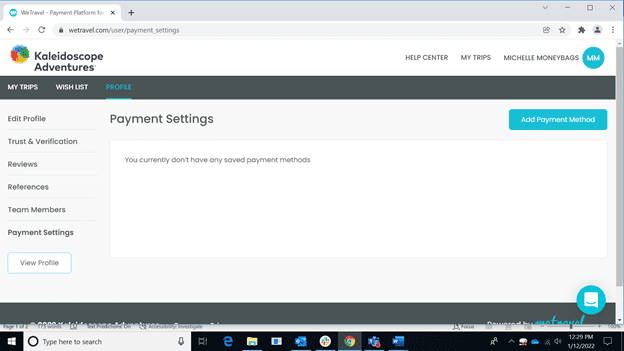 Click "Save" and you're ready to pay for the school trip!  Your payment information is now up to date in just a few simple steps!
Oh- and if you did win the lottery… let's talk!! 😊
Why Kaleidoscope Adventures?
As a leader in the student travel industry for 30+ years, Kaleidoscope Adventures exceeds expectations for student and performance group travel.
We'll work with you to plan an exceptional travel experience and provide impeccable customer service from start to finish
Learn More
Related Articles