6 Ways to Celebrate #marchforth
Leprechauns aren't the only ones with a special day this month – March 4th is National Marching Music Day! #marchforth celebrates marching music in all its forms. It honors talented musicians who compose and perform the toe-tapping tunes that keep our military moving and our stadiums rocking.
A Little Marching Band History
Everyone gets excited when the band starts to play. There's something about that rhythmic tattoo that inspires sports teams to victory, energizes cheering fans, and keeps the crowds clapping at a hometown parade.
But do you know how marching bands started?
Celebrate 13th Century Style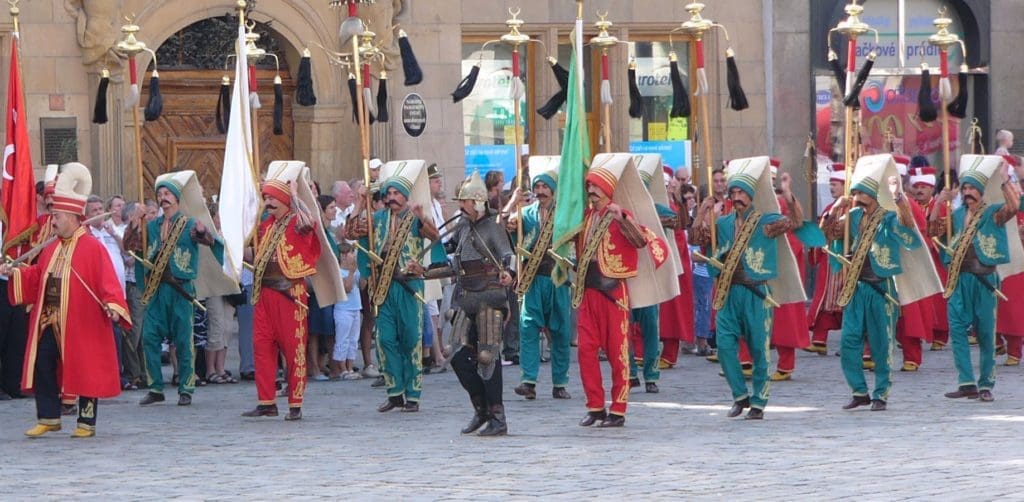 Surprisingly, it was during the 13th century when the Ottoman Empire conquered much of southern Europe, Northern Africa, and the Middle East. The military marched using 5 instruments to celebrate victory and "demoralize" the enemy:
Davul (bass drum)
Zurna (shrill pipe)
Zil (cymbal)
Bugle
Nakare (small kettle drum)
Revolutionary Roots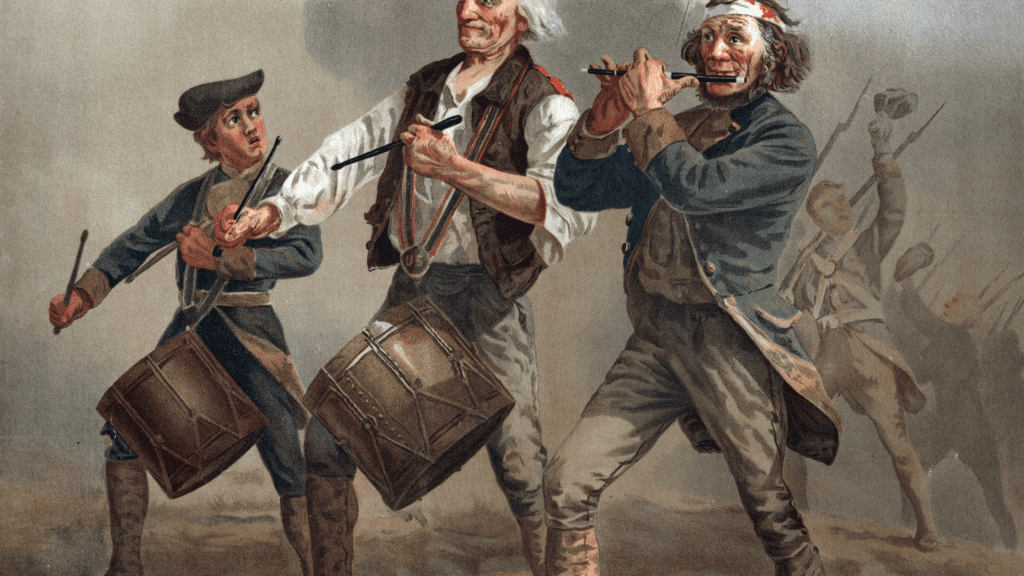 Fast forward a few hundred years (and through countless international wars) to the American Revolution. That's when the traditional marching band with which most of us are familiar took shape.
Teenagers who were too young to fight would often lead troops with a fife and drum. These instruments made shrill sounds that carried across battlefields. They were used to both communicate with troops and drill new soldiers on the move.
Keeping Things Civil
By the time the Civil War tore a young America apart, the bugle joined fife and drum. Its distinct sound could be heard above firing muskets and booming artillery. Its blare was incredibly effective in getting the soldiers' attention and signaling commands.
In addition, young soldiers would play the troops awake or wrap up the day. We now call these cadences "Reveille" and "Taps."
READ MORE ABOUT CIVIL WAR ERA FIFE, DRUM, AND BUGLE
Marching Forth
Toward the end of the 19th century and into the early 20th, John Phillip Sousa moved marching bands from the battlefield to the mainstream.
He led the U.S. Marine Band for 12 years, making it the finest in the world. He then tackled the civilian world, becoming known as the "March King." He performed across America and around the globe with his marching band, playing with perfection and dazzling the crowds.
What Can You Do to Celebrate #marchforth?
Marching bands have been an integral part of our lives for centuries – let's celebrate that legacy this March 4th!
Here are 6 great ways to commemorate the day…
However you celebrate, be sure you give a shout-out to the talented musicians who bring joy to the field on Friday nights or compel you to clap along on the parade route!
#marchforth!!
About Kaleidoscope Adventures
Kaleidoscope Adventures has been changing young lives through exceptional travel experiences since 1993. Count on KA's expert team to plan your perfect perfect performance trip!
LEARN MORE ABOUT KA'S COMMITMENT TO TRAVEL BEYOND EXPECTATIONS
Why Kaleidoscope Adventures?
As a leader in the student travel industry for 30+ years, Kaleidoscope Adventures exceeds expectations for student and performance group travel.
We'll work with you to plan an exceptional travel experience and provide impeccable customer service from start to finish
Learn More
Related Articles