Sustainable Student Travel
Teaching Sustainability Through Travel
Today's students are so much more in tune with the environment than I ever was.  I'm still figuring out those blue bins… and I get an eye roll from my daughter when I'm confused by which items to compost, reuse, or recycle!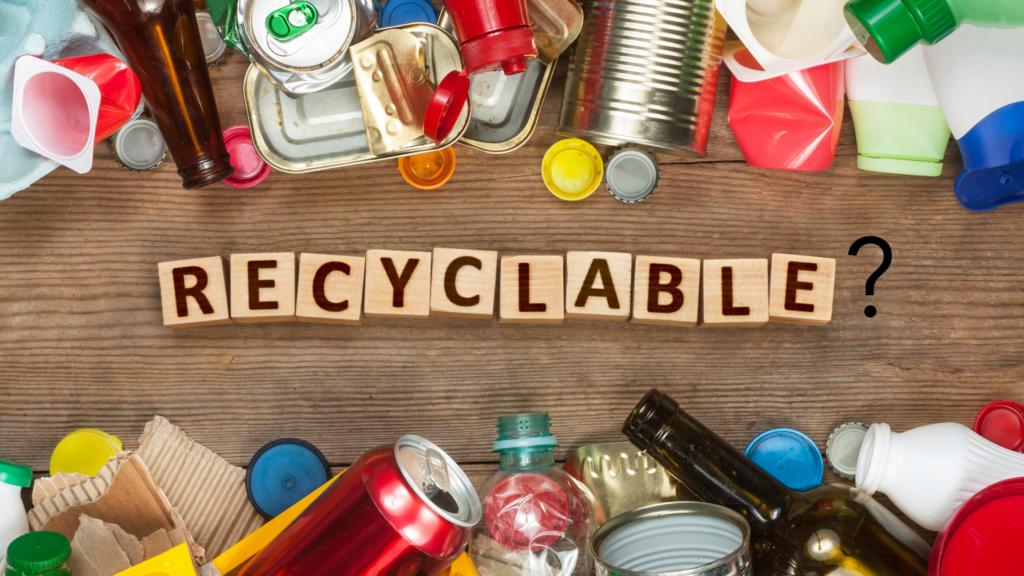 I recently went to a baby shower during which the young mother-to-be requested only gifts that were gently used – definitely a first for me!
When it was time to buy a new car, our son insisted on a hybrid.  He would have preferred fully electric, but we weren't quite ready to make the leap.
(Sidenote… now that gas prices are through the roof, we are kicking ourselves!)
Sustainable Careers
The point is that this generation is powered by the concept of sustainability.  It has become a key component of business strategies and operations.  As a result, new career paths are emerging for our youth.
Between 2016 and 2020, there was a 45% increase in the number of businesses expressly committed to sustainable sourcing practices.
Additionally, a 2020 GreenBiz State of the Profession report showed that 67% of sustainability hires came from outside a large company.
Translation… environmental careers and sustainability professionals are now some of the most in-demand careers in the world!
What's Driving the Demand?
So why the surge?  Experts point to several factors fueling this cultural shift:
Climate change
Consumer demand for sustainable products
Agricultural needs for an increasing population
Interest in reducing the carbon footprint
Each of these contributes to a growing interest in preserving the earth's resources – especially among Gen Zers.
Classrooms to Green Careers
As the emphasis on sustainability grows exponentially, America's classrooms are keeping pace.  Many are integrating STEM more efficiently, establishing mentor programs, incorporating work/learning into the curriculum, and TRAVELING!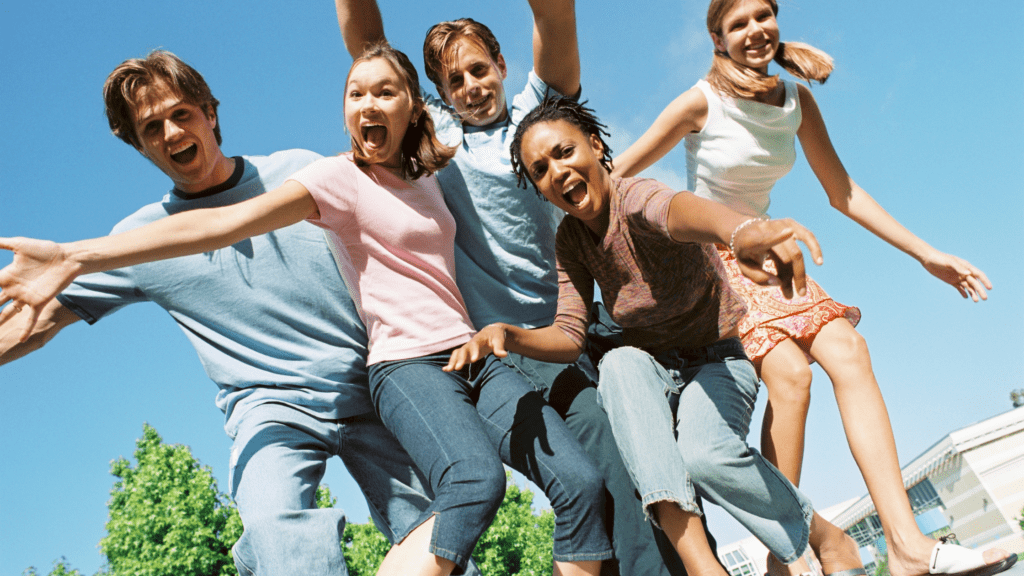 These kinds of first-person, hands-on experiences pave the way for future successes in the rapidly growing green careers. Students are preparing for careers in a global workplace and getting out into that world is a key piece of the learning puzzle.
Colleges have known for years about the tremendous benefits associated with travel.  Studying abroad "not only gives students the ability to learn about the world, but it allows them to explore different career options and develop different pathways to career opportunities."
The same principle applies to student travel.  Giving middle and high school students a chance to explore new places, meet new people, and understand the full breadth and depth of career options available is priceless.
What IS Sustainable Travel?
You may have read this far but still wonder "what is sustainable student travel?"    Sustainable travel is about achieving a balance between economic growth, human well-being, and environmental health.
It focuses on reducing tourism's negative impacts and on maximizing its positive benefits for communities, cultures, ecosystems, and the planet.
For our purposes, it also refers to travel that encourages students to learn about the environment, the impact humans have, and how they can affect change through their personal and professional lives.
Traveling to a new destination – across the state or across the world- is an opportunity to learn!
How Can We Practice Sustainability While Traveling?
You can practice sustainability in travel anywhere you go.  There are things we can all do to create a smaller footprint.  For example, teach your students to
Carry a refillable water bottle
Travel by train or motorcoach when possible (cleaner and more efficient)
Stay at "green" properties
Conserve energy by turning lights off when not in use, taking quick showers, reusing towels, and lowering the thermostat
Buy local (never a problem for students!)
These are just a few small ways we can all travel a little smarter and do our part in the communities that host us.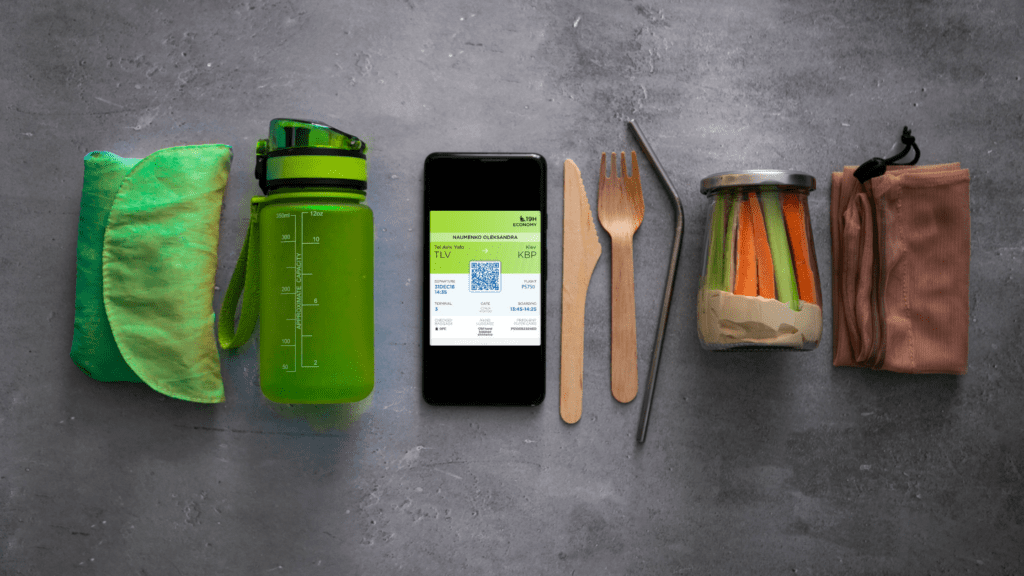 Where Can We Go?
So… where are these mythical places that will open the eyes and minds of our students and set them on the path to a sustainable future?
The answer is of course EVERYWHERE!  However, there are a few great sustainable student travel options for teachers to consider.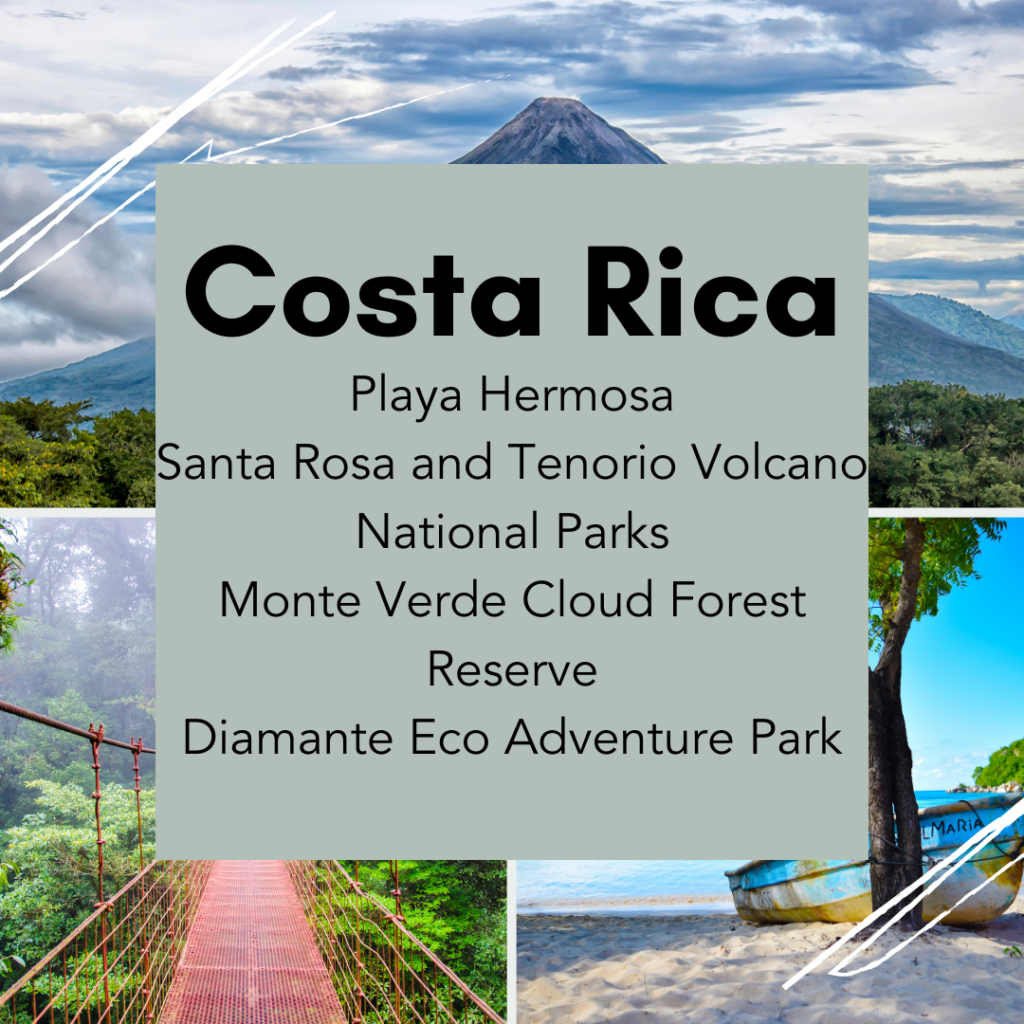 Costa Rica
Costa Rica is a beautiful and vivid country with a focus on the future and green technology.  In 2018, it generated 98% of its electricity for 300 days from renewable sources like wind, rivers, sun, and even volcanoes.
Students interested in this kind of forward-thinking technology and application will find an abundance of resources to study in Costa Rica.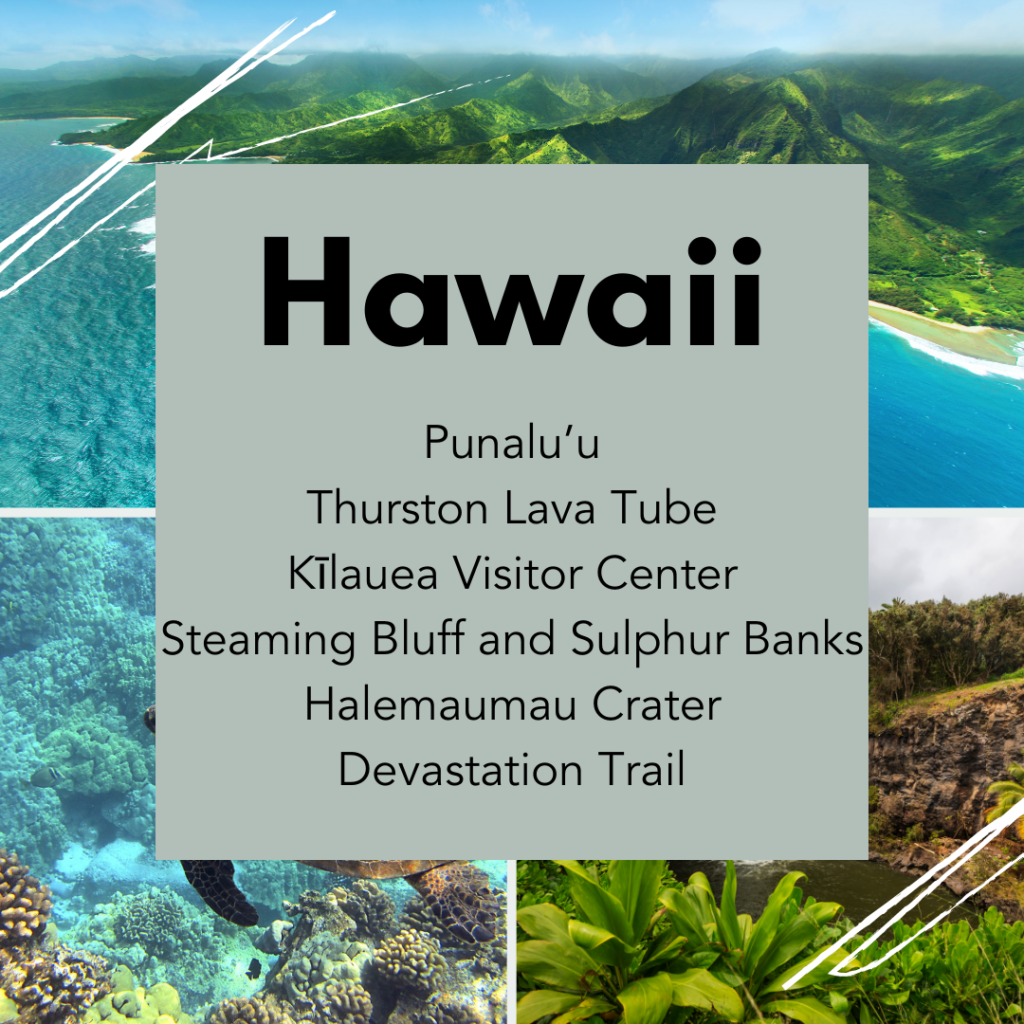 Hawaii
Hawaii is a living, breathing outdoor classroom.  Each nook and cranny is packed with natural wonders to study and explore.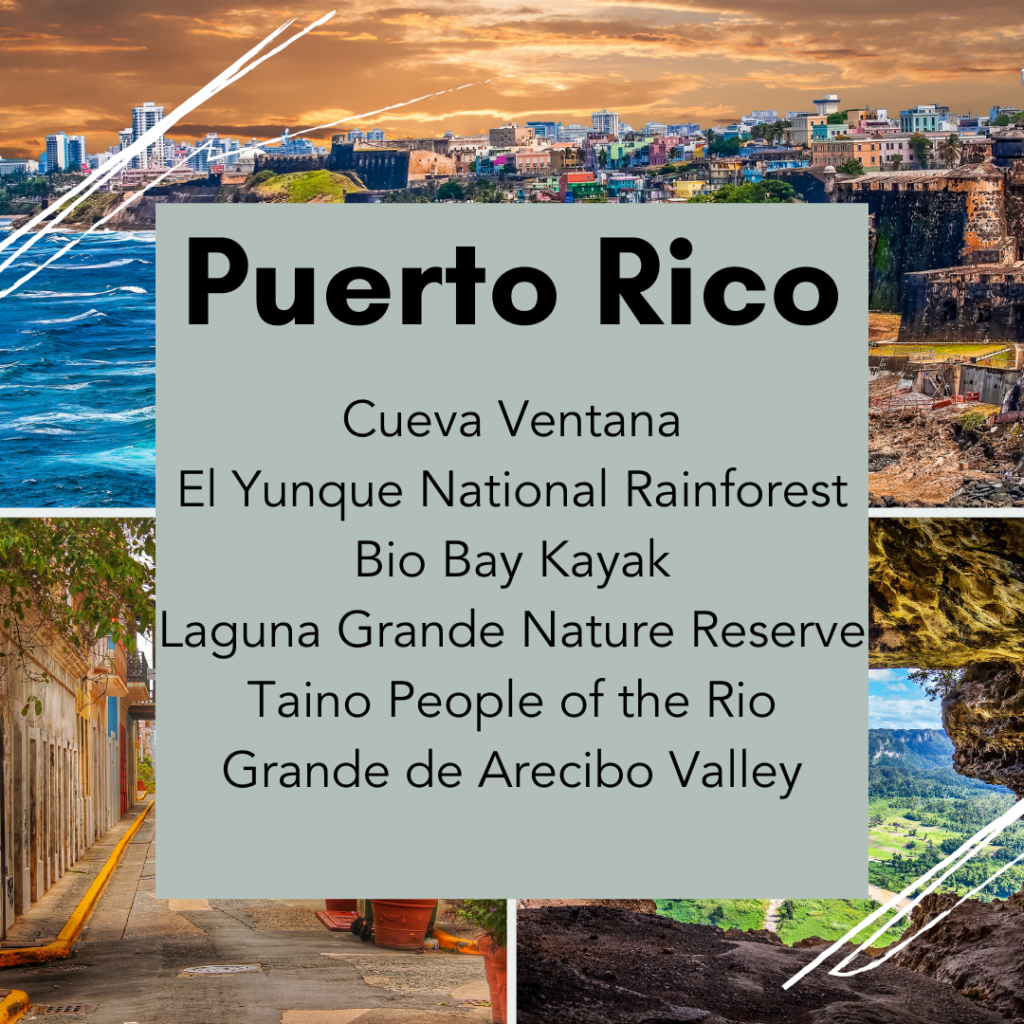 Puerto Rico
If you want to plan an 'international' trip without the fuss, check out Puerto Rico.  It's a stunningly beautiful region with an abundance of ecological resources.
Students enjoy a multi-ethnic experience without ever leaving the United States.   The climate is gorgeous year-round, and airfare is surprisingly affordable. Puerto Rico is a perfect destination for a sustainable student travel trip!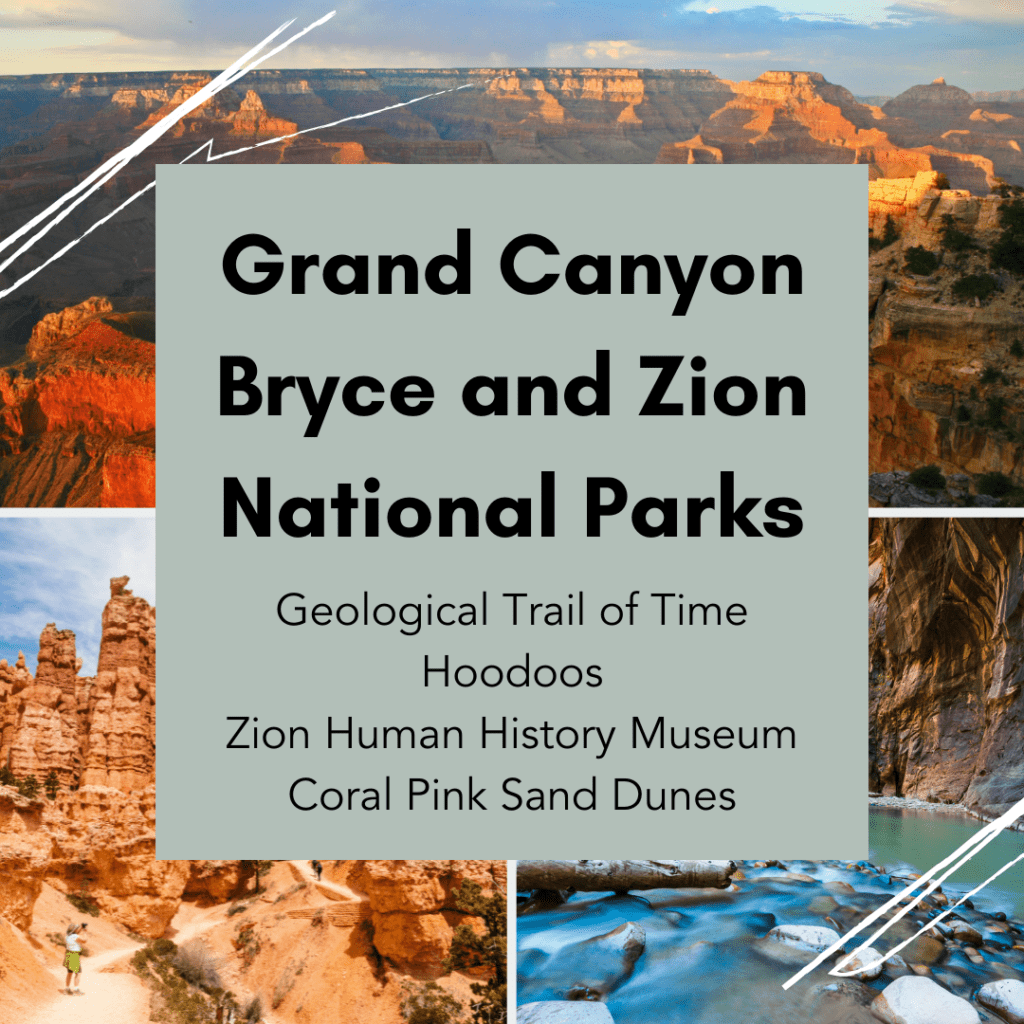 Grand Canyon, Bryce, and Zion National Parks
The Grand Canyon, Bryce, and Zion National Parks are perfect for sustainable travel a little closer to home.  Each is uniquely distinct and packed with opportunities to learn!
The Grand Canyon is one of the seven wonders of the world and a breathtaking experience.  Students can choose from several outdoor education programs and tours to learn how the canyon was formed and continues to change today.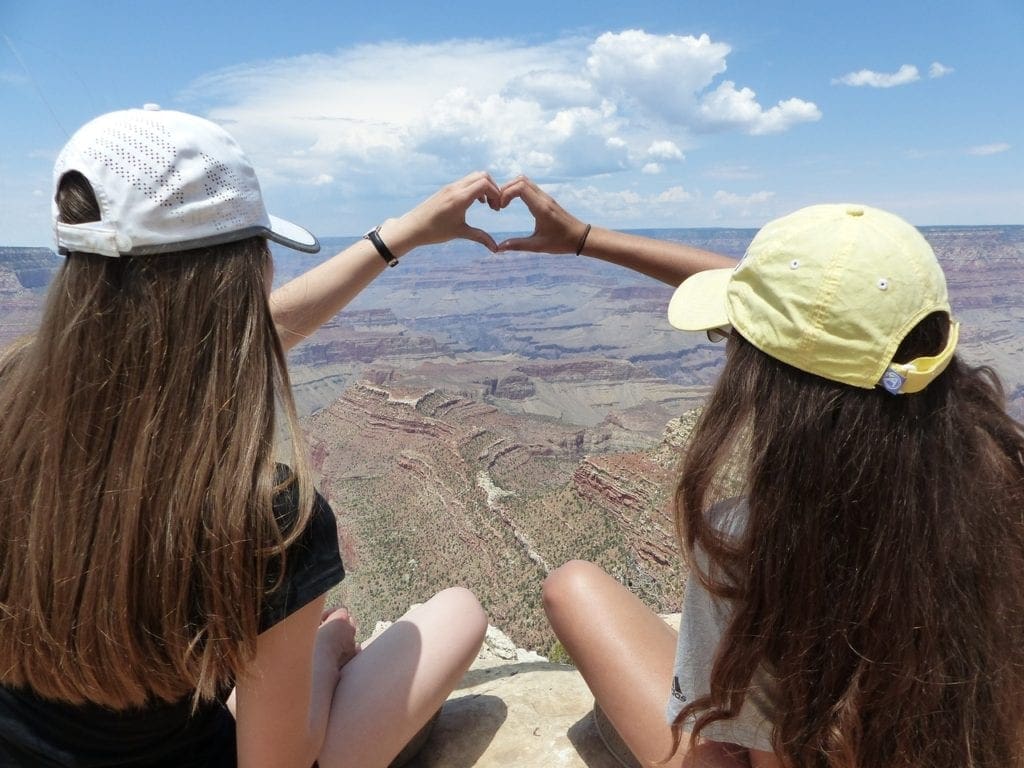 Walk the park's Geological Trail of Time or just explore the South Rim.  It's an adventure your students will never forget!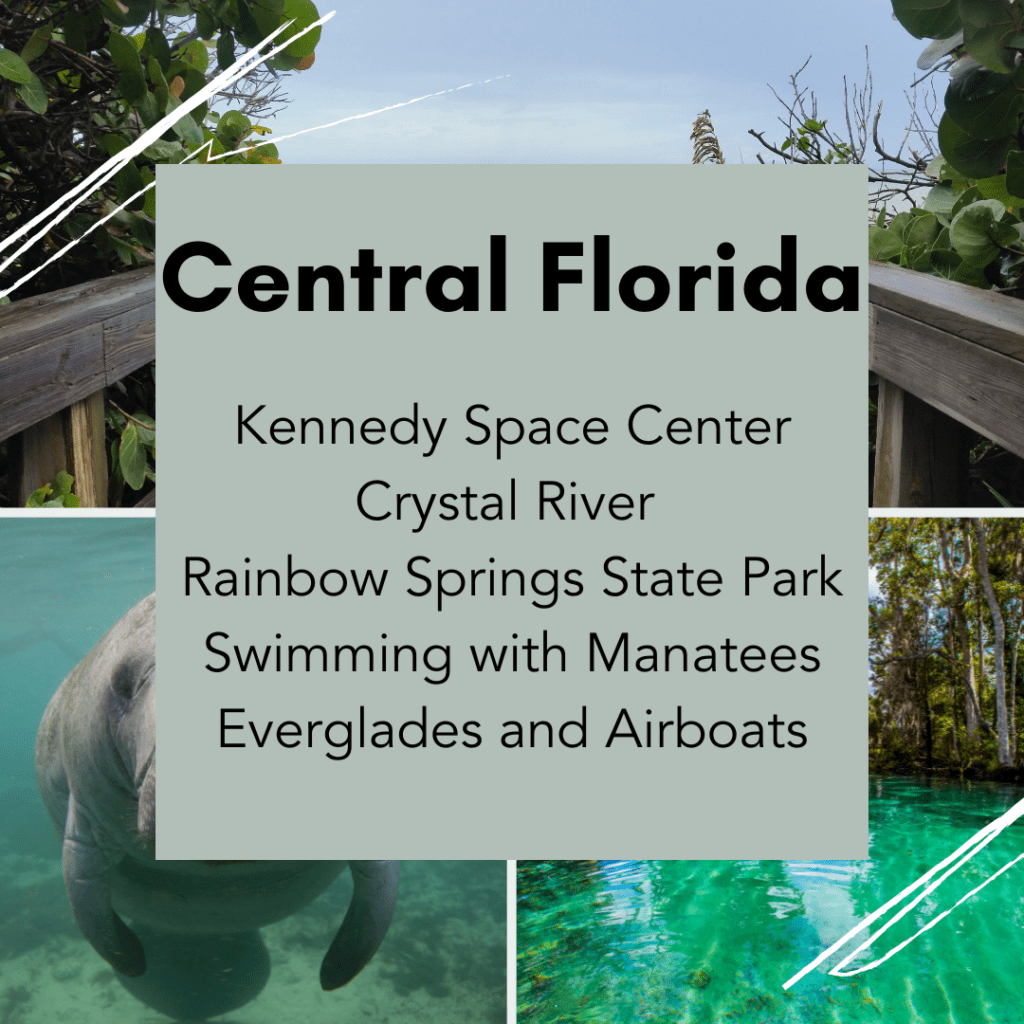 Central Florida
Most of us think of princesses and superheroes when we talk about Central Florida.  However, it's also a phenomenal spot for science!
Crystal River and Rainbow Springs State Park
These two Florida favorites are only minutes from each other.  Crystal River is the only place in Florida where you can swim with manatees.  During the winter months, hundreds of them migrate here to escape the colder temperatures throughout the Gulf of Mexico.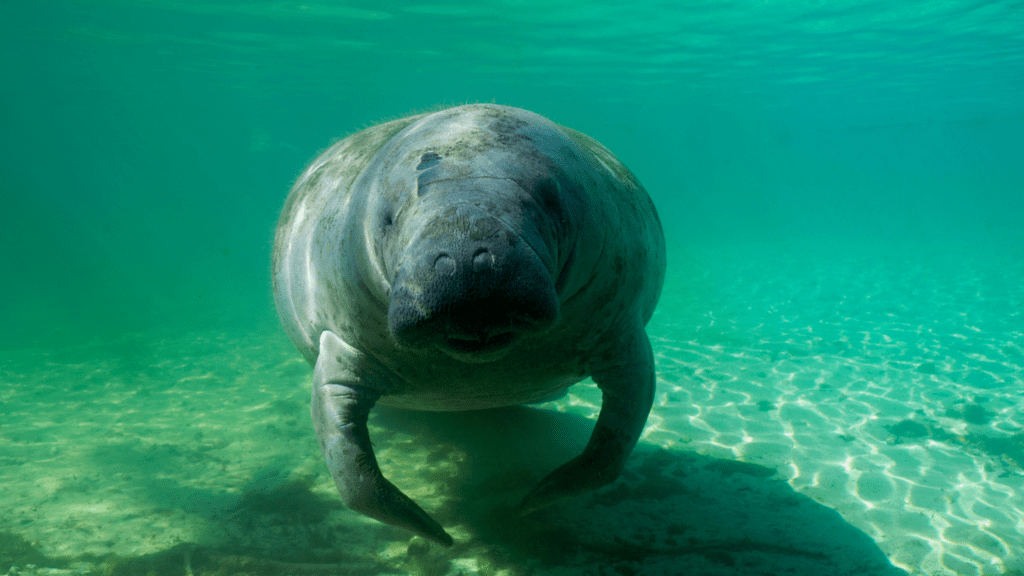 Rainbow Springs State Park is also an ecological education goldmine.  Students can snorkel the sapphire waters, explore gardens and waterfalls and tube the river.
Sustainable Student Travel
Teaching sustainability through travel is one of the best ways to introduce students to green practices and professions.  It allows them to explore diverse destinations, unique cultures, and surprising careers.
Traveling sustainably also encourages a profound awareness of the responsibility we all share – caring for our planet.  As for me, I'll keep trying to win the game of the blue bin! 🙂
Why Kaleidoscope Adventures?
As a leader in the student travel industry for 30+ years, Kaleidoscope Adventures exceeds expectations for student and performance group travel.
We'll work with you to plan an exceptional travel experience and provide impeccable customer service from start to finish
Learn More
Related Articles