Press Play on your Next Student Trip with KA's 2 New Tour Consultants
Kaleidoscope Adventures Powers Up Our Team with 2 New Tour Consultants
Kaleidoscope Adventures is leveling up! If you're ready to press play on your next student trip, we have new players to help! We'll power up your next student trip with 2 new tour consultants- bringing fresh energy and ideas to KA client trips. These guys have new perspectives on what's hot in the student market.
Player 1 – Andrew Haderthauer
Andrew comes to the KA team with one foot in travel and the other firmly rooted in the band world. As a former assistant director, instructor, arranger, and drill designer, Andrew understands bands from the inside out.
Andrew puts nearly 20 years of experience to work for you curating once-in-a-lifetime performance learning experiences. He'll give your trip a 'buff' with new ideas, destinations, and venues that will thrill students and leaders alike.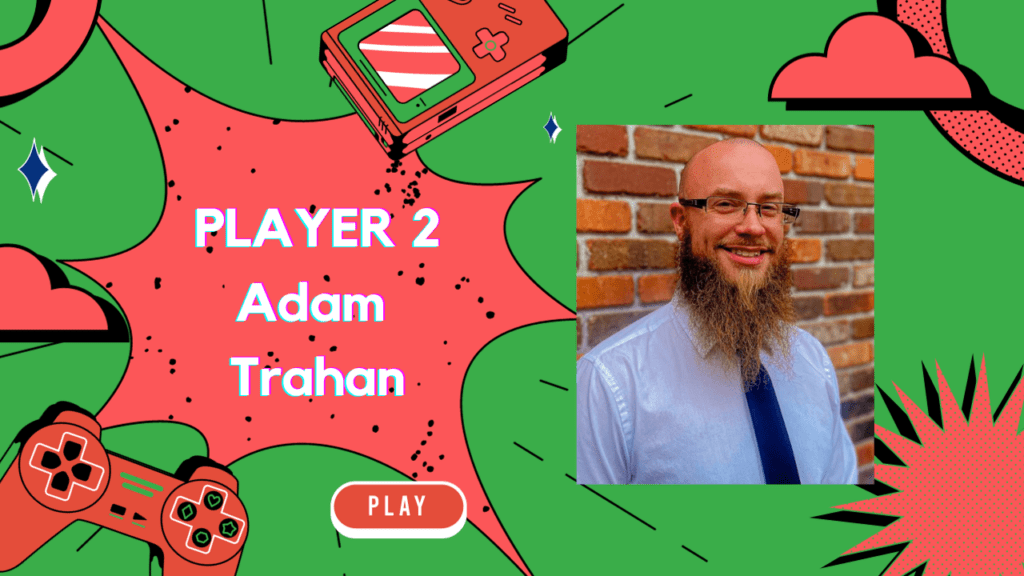 Player 2 – Adam Trahan
Adam's vivacious energy and keen organizational skills make him a favorite with both teen travelers and their group leaders. His background in music education is the key to making your performance trip pop.
Adam has spent years collaborating with music educators and helping parents understand the value of music programs. He'll engage with you in thoughtful 'cooperative gameplay' to plan an adventure that's perfect for your group.
Reaching Level 30 – KA Celebrates Years of Life-Changing Student Travel
Kaleidoscope Adventures has been shaping young lives through travel for 30 years. That's right! More than 175,000 students have had life-changing KA travel experiences since 1993 – and we want you to be a part of the next thirty!
Everything we do – from our team to our tech – is designed to make the student trip-planning process simple and efficient.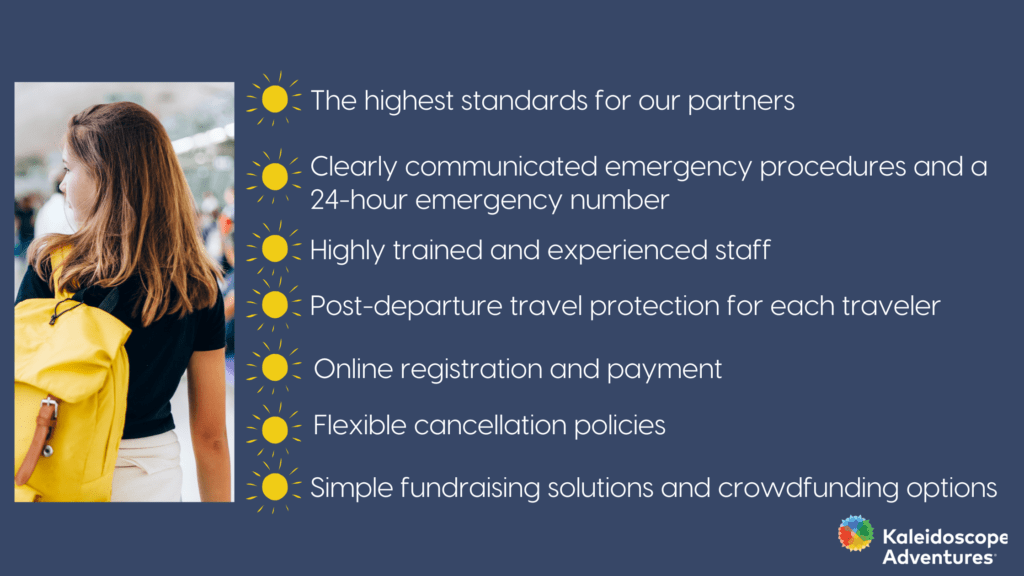 Press Play on your Next Adventure
When you're ready to take your next adventure from virtual to reality, connect with our talented team of experts for a travel experience that is beyond expectations!
Why Kaleidoscope Adventures?
As a leader in the student travel industry for 30+ years, Kaleidoscope Adventures exceeds expectations for student and performance group travel.
We'll work with you to plan an exceptional travel experience and provide impeccable customer service from start to finish
Learn More
Related Articles