Perform in Ireland for St. Patrick's Day
Marching bands – it's your lucky day! St. Patrick's Day in Ireland is back. If you've been waiting to perform in Ireland for St. Patrick's Day, now is the time to plan for 2025!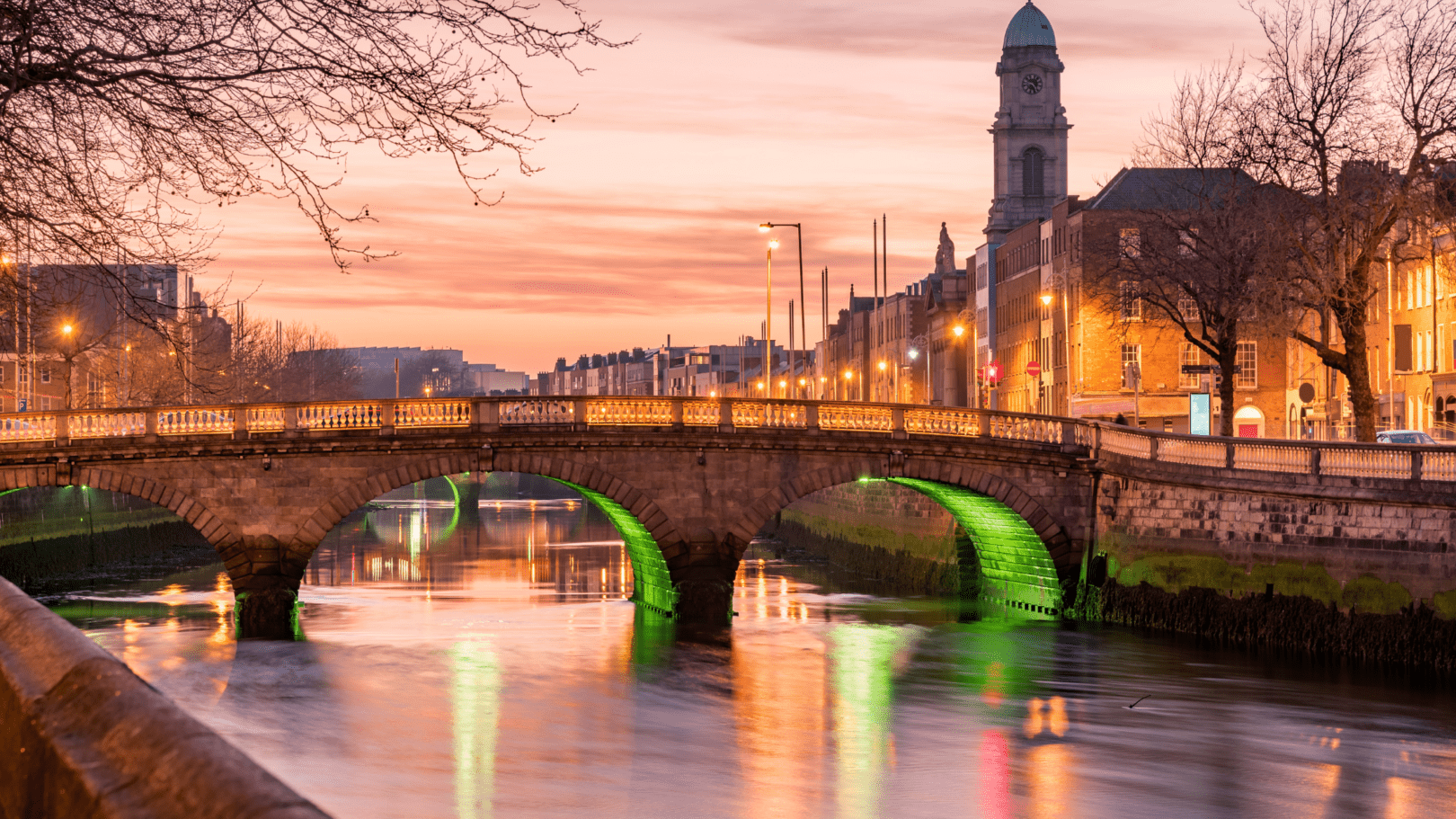 Ireland for St. Patrick's Day
Lush green landscape and the strains of the bagpipes beckon you to share in the Irish revelry of St. Patrick's Day. Bands from around the world come together to blend with the sounds of an already spectacular celebration.
If you're thinking about an international trip for your band, you really can't do better than Ireland for St. Patrick's Day!
St. Patrick's Festival in Dublin
St. Patrick's Day became an officially recognized holiday in 1901, but it wasn't until 1995 that it became a government-sponsored festival. Dublin plays host to scores of bands, performing groups, community groups, and more who descend on the city to mark Ireland's national holiday. It typically lasts 3-4 days and the parade always takes place on March 17th.
About the Parade
The St. Patrick's Day Parade is THE highlight of the festival and a spectacle to behold! Festivities kick off at 11:00 am at the northern edge of Parnell Square and the parade gets under its raucous way at 12:00 noon. It winds through the streets of Dublin, spreading its unique brand of magic and joy to all until wrapping up at St. Patrick's Cathedral.
Many bands from the United States make the St. Patrick's Day Parade a "must-have" pin in their marching repertoire. Each is sure to be featured on the parade broadcast seen around the world. It's an incredible performance experience and a lifelong memory!
While 2023-2024 spots are already filled, applications are open for 2025 and beyond. Now is the time to submit yours for review.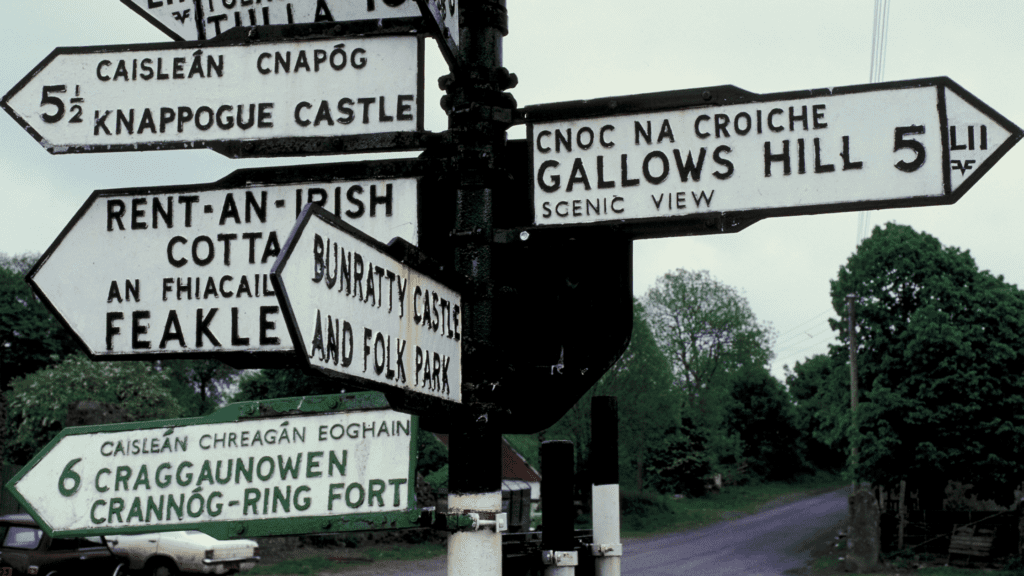 Other Parade and Performance Experiences in Ireland
Dublin isn't the only way to experience Ireland at its finest. There are regional parades and celebrations throughout the country ready to host your band.
Limerick International Band Championship
Outside of Dublin, Limerick hosts the largest St. Patrick's Day parade in Ireland. It's also the ONLY international band championship in the country!
Marching bands from across Ireland, Europe, and America make their way down O'Connell Street past the judges and thousands of spectators. You can choose to take part in adjudication, or just enjoy the experience of performing in an Irish parade.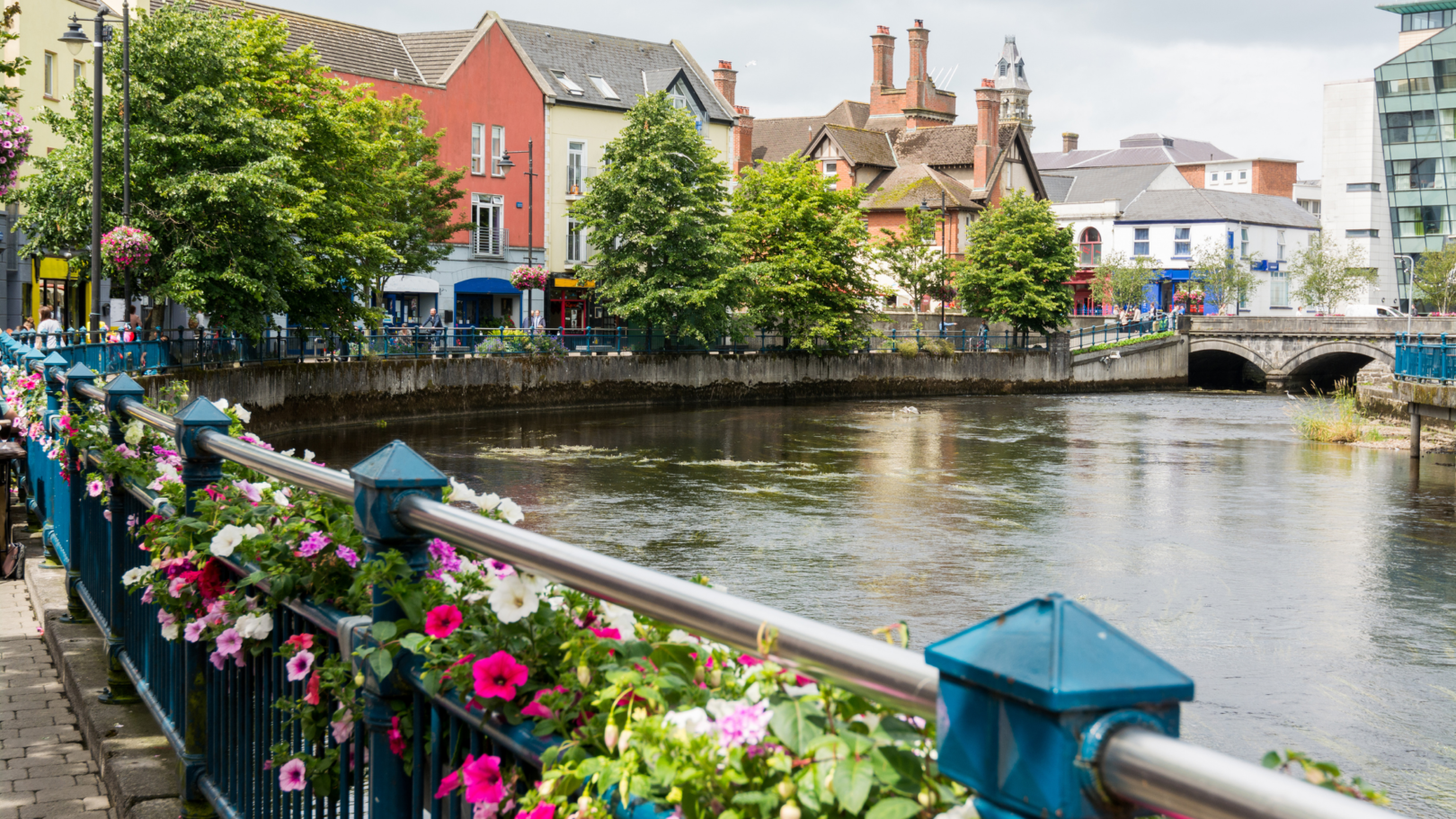 Cork
Try going green in the city of Cork, which spotlighted more than 40 buildings in green on St. Patrick's Day, 2021.
It's that kind of quirky fun that makes Cork a fantastic experience for students. March in a float-filled parade that winds past nearly 60,000 spectators during Cork's St. Patrick's Day Festival. Then check out the castles, cathedrals, music, and traditions that are distinctly Cork!
Take Your Band to Perform in Ireland for St. Patrick's Day
There are so many beautiful and exciting things to see and do in this magnificent place! Plan stops in Galway, Belfast, Derry, Kilkenny, and Waterford to fully embrace all that Ireland has to offer.
Regardless of where you land, your band is in IRELAND FOR ST. PATRICK'S DAY!! An international audience, rich culture, fabulous food, beautiful backdrops, and music are at the core of all the excitement…
How could you possibly get luckier than that?
PLAN YOUR BAND'S TRIP TO IRELAND WITH OUR IN-HOUSE EXPERT ON ALL THINGS IRISH – KEITH KELLY
Keith Kelly lives in Galway, Ireland. He has worked with marching and concert bands for more than 20 years. Kelly performed with Dublin's famous Artane Boys Band, served as principal clarinetist in the Irish Defence Forces Band, and founded several award-winning Irish concert bands. He served as general manager of the Artane Band and School of Music and established the Irish Symphonic Wind Orchestra.
Kelly currently works as a consultant and advisor to many arts organizations. He also directs the Celtic Band Festival, welcoming marching and concert bands from around the world to Ireland each year. During the spring of 2020, Kelly launched The Global Bandroom community and podcast to develop international virtual performance and education opportunities for bands and musicians.
As part of The Global Bandroom, Keith hosts Finding Drum Corps. He uses this platform to advocate for and connect with the International Drum Corps community. He plans to help expand KA's sponsorship and support of Drum Corps International.
Why Kaleidoscope Adventures?
As a leader in the student travel industry for 30+ years, Kaleidoscope Adventures exceeds expectations for student and performance group travel.
We'll work with you to plan an exceptional travel experience and provide impeccable customer service from start to finish
Learn More
Related Articles