Why Perform at A Bowl Game?
The excitement of bowl season is nearly palpable as late December closes in. Bowl pools are completed in every office, family gathering, and online, while the big games are hyped on all channels. If you've ever attended one of these nationally revered events, you've heard the stadium roar to a fevered pitch as the crowd anticipates kick-off! What a rush! Why perform at a bowl game? It's even better to be right in the middle of the action!
Why a Bowl Game?
There are a select few who have had the chance to be a part of the pre-game festivities for these exciting competitions. High school marching bands from around the country (sometimes the world!) converge on bowl locations to kick off the action and set the tone for fanatical game attendees.
Audiences of thousands watch as these talented musicians wow the crowds with spirit and skill. It is truly a magnificent experience for both participants and viewers and a memory to keep for a lifetime.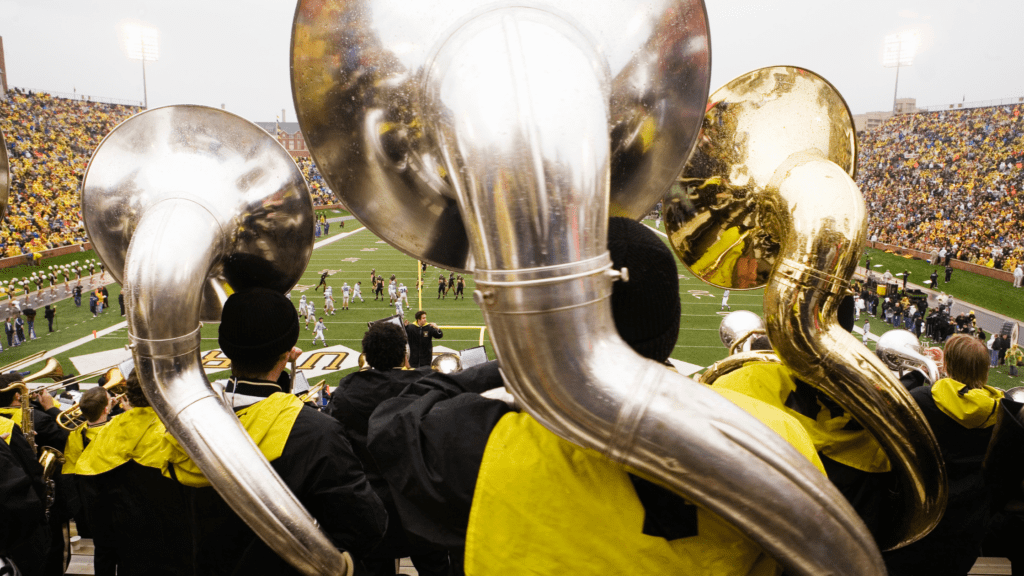 Which Bowl Games are Open to Marching Bands?
There are lots of amazing bowl venues ready to host your band! A few of our favorites…
Reliaquest Bowl
The Reliaquest Bowl hosts young performers from across the nation at Raymond James Stadium in Tampa, Florida on New Year's Day.
The Reliaquest Bowl Music Festival is a four-day event packed with performances, competitions, and clinics – including The Reliaquest Bowl Parade and Pep Rally on New Year's Eve.
The halftime show has as many as 15 high school marching bands and 300 dancers taking part in a jaw-dropping mass performance in front of nearly 10,000 fans!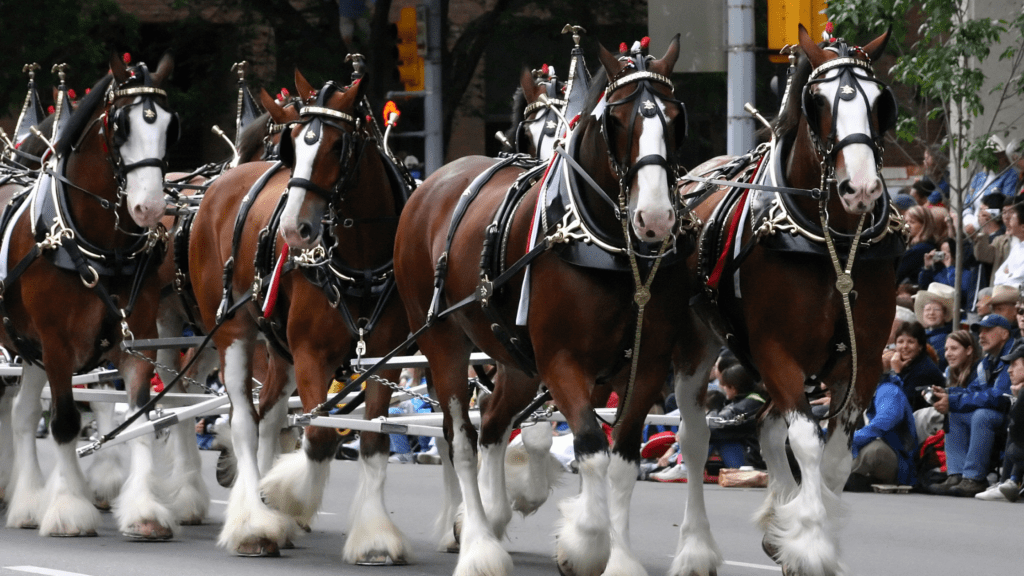 Military Bowl
The Military Bowl is a spirited display of patriotism as the Budweiser Clydesdales lead the Military Bowl Parade in Annapolis, Maryland. You'll energize the crowd during your pre-game trek to Navy-Marine Corps Memorial Stadium.
Tournament of Roses
The iconic Tournament of Roses® Parade in Pasadena, California is "America's New Year's Celebration." It's a time-honored tradition for 134 years featuring magnificent floral-decorated floats, equestrian units, bands, and more.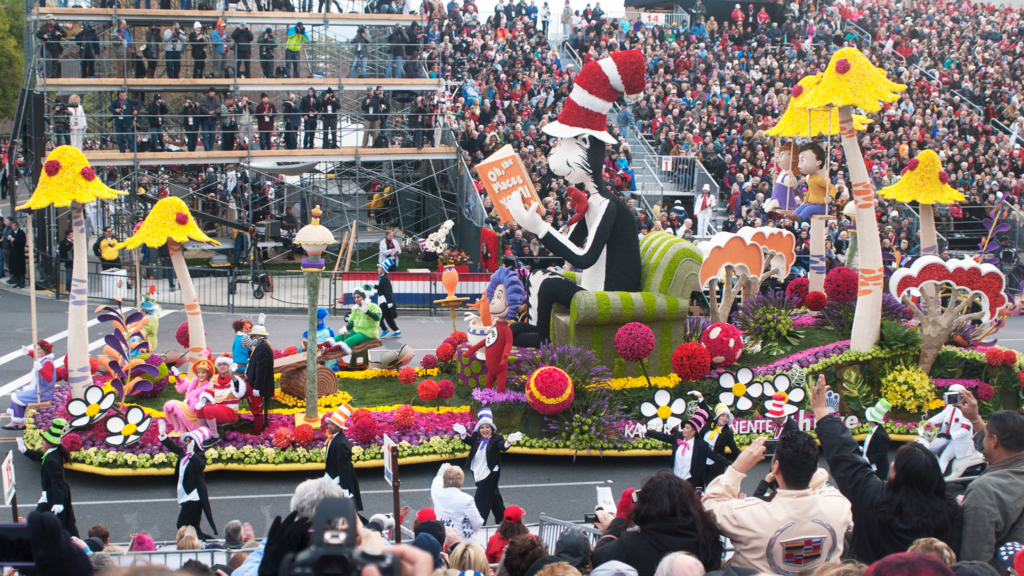 The parade route begins at 8:00 AM at the corner of Green Street and Orange Grove Blvd and winds 5 1/2 miles through the city. Most of the viewing takes place once it reaches Colorado Blvd.
Fiesta Bowl
Showcase your marching band as part of the Vrbo Fiesta Bowl Parade. Festive floats and giant balloons contribute to an impressive display of skill and showmanship as the parade route winds through Central Phoenix.
In many cases, participating in a bowl game puts your students in the national (or international) spotlight since games and parades are often televised. It's a thrilling performance opportunity!
How Do We Apply for A Bowl Game?
While some of the bowl organizations use an "invitation only" approach to selecting bands, others require an application for inclusion.
One of the best ways to wade through the process of performing in a bowl parade is to partner with an experienced company specializing in student performance travel.
Kaleidoscope Adventures is an outstanding choice with more than 28 years in the industry and granular attention to detail. You can be confident that they'll get you to the big event with ease!
Now is the Time!
Why perform at a bowl game? It's a once-in-a-lifetime experience not to be missed! This year's bowl season is nearly here but Bowl Season 2023 is on the doorstep. Applications are usually due a year in advance and hotels book early as well. Now is the time to begin planning your bowl performance travel (or start saving for those bowl game tickets!)
Why Kaleidoscope Adventures?
As a leader in the student travel industry for 30+ years, Kaleidoscope Adventures exceeds expectations for student and performance group travel.
We'll work with you to plan an exceptional travel experience and provide impeccable customer service from start to finish
Learn More
Related Articles