Plan Your 2023 Ultimate DECA Power Trip
Unleash Your Leadership Potential!
DECA has played a powerful role in shaping entrepreneurs and business leaders for 75+ years. It has touched the lives of more than 10 million people since its inception in 1946. Currently, there are 3,200 high school chapters and more than 173,000 members.
Why am I sharing these stats? Because DECA is bringing them all together for a high-energy, heavy-hitting weekend of exploration and networking in Austin this November.
Get ready to unleash your leadership potential and plan your 2023 Ultimate DECA Power Trip!
The 2023 Ultimate DECA Power Trip
November 17-19, 2023 in Austin, TX
The 2023 Ultimate DECA Power Trip Conference takes place this November in Austin, Texas – right in the middle of Texas Hill Country!
DECA organizations from high schools, colleges, and businesses will come together for three days of intense learning labs, competitive role-play, college and career exhibits, and valuable networking opportunities.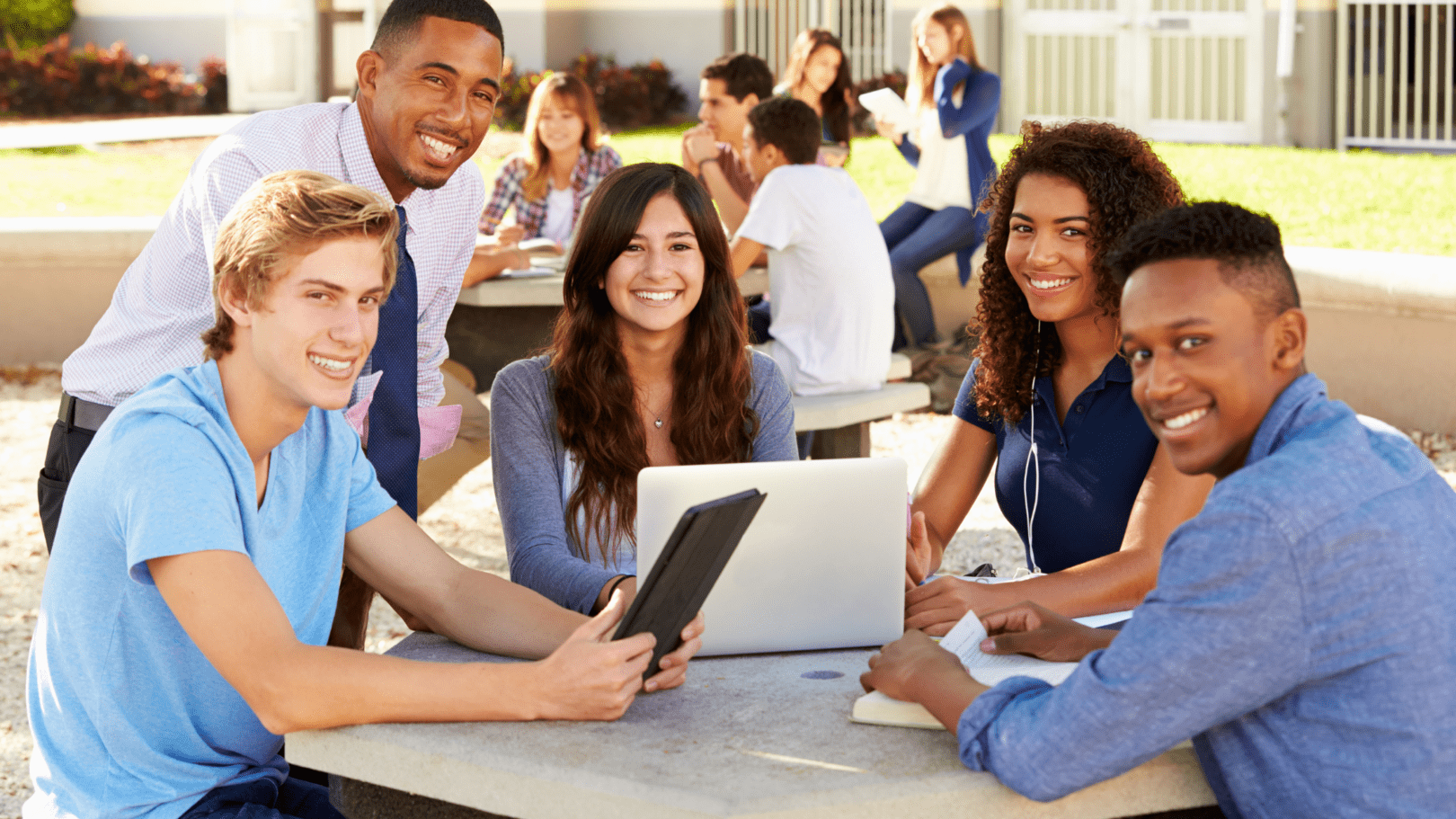 What Happens
The 2023 conference highlights the skills you need to succeed in a technology-based, global workplace. These include:
Financial, economic, business, and entrepreneurial literacy
Creativity and innovations
Critical thinking and problem-solving
Interpersonal skills
Integrity and ethical behavior
Leadership and responsibility
Interactive sessions underscore the importance and relevance of these skills today and in the future. If you're planning for a successful future, be sure to plan your DECA power trip!
While You're in the Austin Area…
There are standard favorites and must-dos in the Austin area… and with more than 300 days of abundant sunshine each year, you'll want to get out and enjoy the city!
Here are a few highlights you won't want to miss!
Live Music Venues
Austin is the Live Music Capital of the World®. With nearly 200 live music venues throughout the city, you can catch a great performance at practically any time of the day. Be sure to swing through 6th Street for the latest up-and-coming talent!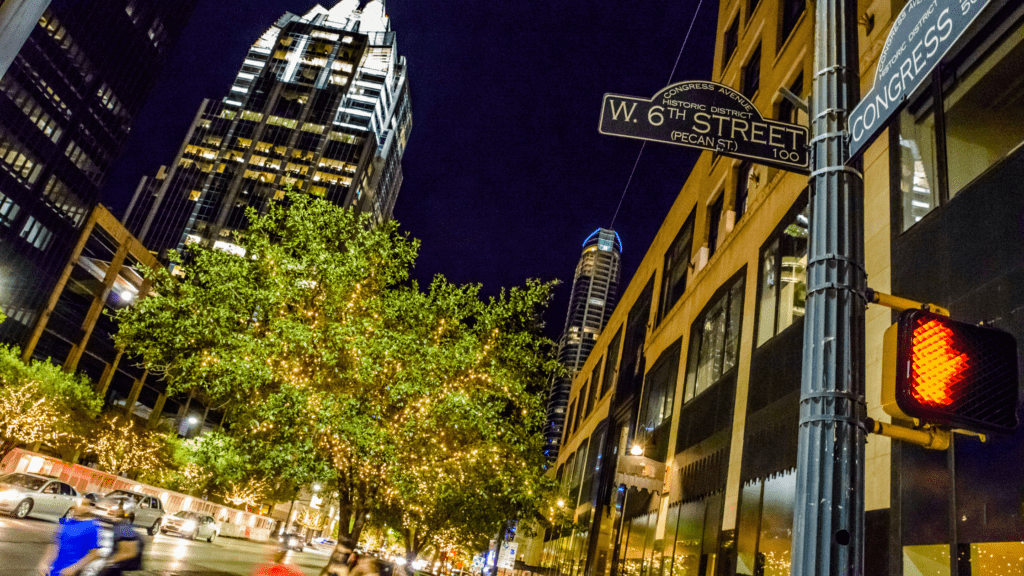 Texas State Capitol
Austin's Capitol is one of the most impressive legislative buildings you'll ever see. It's also designated a National Historic Landmark. Take a free guided tour of this stunning seat of government and prepare to be amazed!
Lake Travis
Spend a day at Lake Travis – boasting 271 magnificent miles of shoreline and crystal-clear blue waters. Boat, zipline, wakeboard, or simply relax and enjoy the view.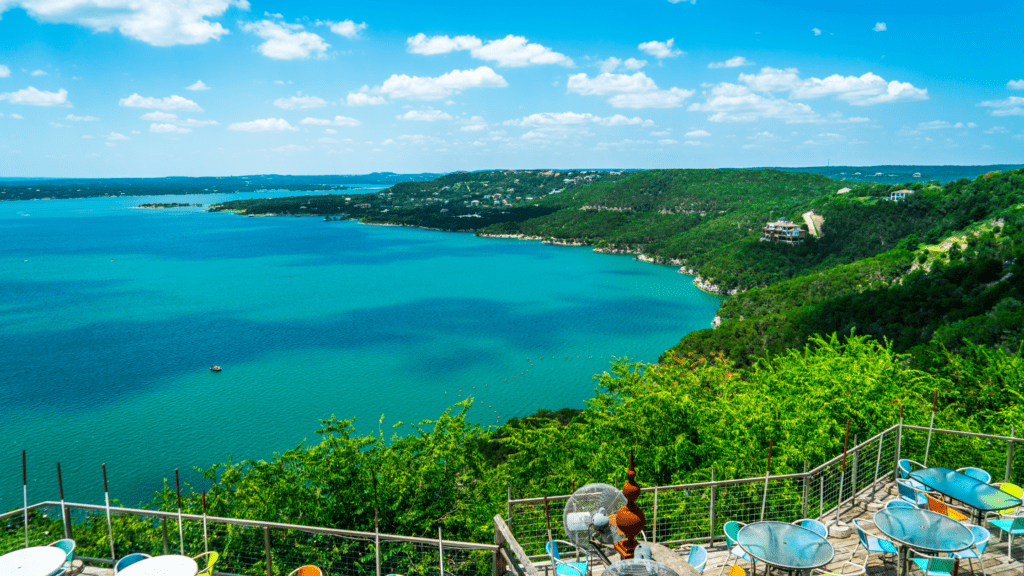 Bullock Texas State History Museum
Explore the Lonestar State's vibrant and eclectic past at the Bullock Texas State History Museum. Featuring more than 700 artifacts and special exhibits showcasing the diverse history of Texas, it's a great way to spend a day.
Oh – and in typical Texas style, the museum also boasts the largest IMAX theater in the state!
Austin Bats
For the brave souls in your group, the Austin Bats are a natural wonder you don't want to miss. For part of each year, 1.5 million bats call the Ann Richards Congress Avenue Bridge home. It's the largest urban bat colony in North America.
Grab a spot early for the evening show. Better yet, kayak under the bridge at dusk for the best view!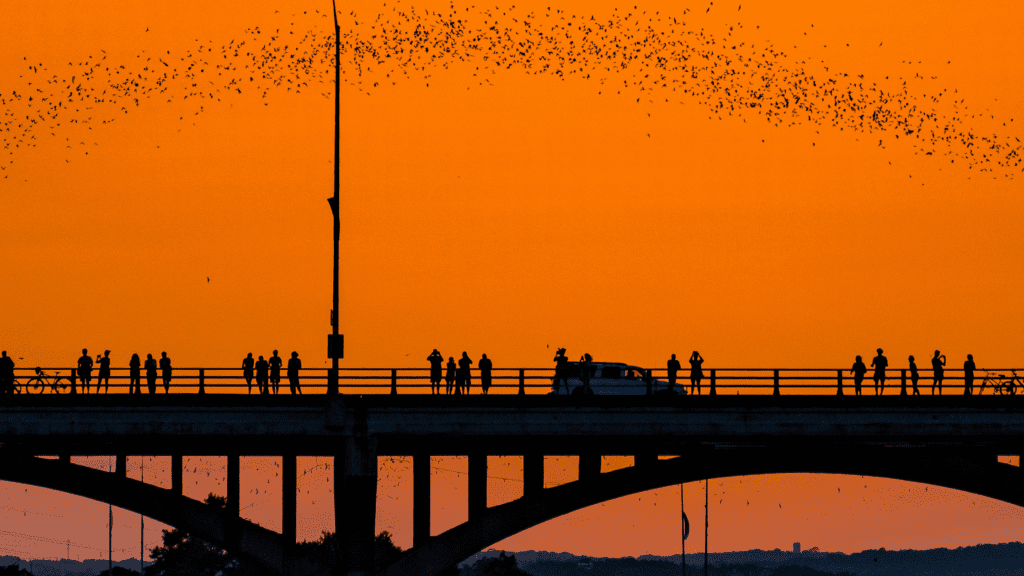 How to Get There
Kaleidoscope Adventures has been a leader in student travel for 30+ years. Plan your DECA power trip with a trusted company that understands the current travel climate and always puts student safety first.
KA's expert planning team, online registration and payment system, and integral crowdfunding platform make planning your trip incredibly simple and convenient.
They'll help you plan your DECA power trip like a pro!
Plan Your 2023 Ultimate DECA Power Trip
Are you ready for the ultimate power trip?
Unleash your leadership potential – plan your 2023 Ultimate DECA Power Trip to Austin this November!
Updated October 2023
Why Kaleidoscope Adventures?
As a leader in the student travel industry for 30+ years, Kaleidoscope Adventures exceeds expectations for student and performance group travel.
We'll work with you to plan an exceptional travel experience and provide impeccable customer service from start to finish
Learn More
Related Articles