Disney's FastPass is A Thing of the Past… Get into the Lightning Lane
Disney's FastPass is A Thing of the Past… It's Time to Get into the Lightning Lane
For those of us who watch our Disney reservation dates like hawks so we can book FastPasses, it's time to rethink our strategy.  Disney's FastPass is a thing of the past… now it's time to get into the Lighting Lane!
Disney Genie, Genie+, and Lightning Lane
Just when we think we have Disney figured out, something new and "magical" comes along to confuse us.
Walt Disney World's new Genie, Genie+, and Lightning Lane services are rolling out in the Fall of 2021 to make planning easier, offer more flexibility, and introduce better tools to help you make the most of your visit.
That doesn't sound so bad, right?  Actually, Disney has made a serious investment in the new digital navigation tools, banking on their success and popularity with guests.
And, really, when Disney does something, they do it right!  Let's break it down…
What is Disney Genie?
Disney Genie is the FREE tool built right into the My Disney Experience app that we are all familiar with.  It creates personalized itineraries for guests based on their preferences.
Then, Disney Genie guides you through the parks with tips that help you reduce wait times, discover new park features, and generally take the anxiety out of figuring out what to do next.
How Does Genie Work?
First, you rub a lamp deep in a desert cave…. Nope.  That's something entirely different.
First, start by telling Disney Genie what you love!  Is your visit all about princesses? Padawans? Performances?
Next, Disney Genie compiles your preferences and creates a daily itinerary JUST FOR YOU!  It maps out your day with rides, attractions, dining, shows, etc. based on current wait times and availability so you can really maximize your time in the parks.
The magic happens when you change course with your itinerary – Disney Genie updates constantly throughout the day and "reroutes" like GPS!
Disney Genie Highlights
Continuously updated daily itinerary
Personal tip board that displays current and forecasted wait times
Virtual queue option for some attractions
Mobile food ordering at many locations
Virtual assistant
FREE
What is Disney Genie+?
Disney Genie+ is the PAID upgrade to the Genie App.  It has all the features of Disney Genie plus a few more important ones.
For $15 a day per person, you can upgrade your experience to choose the next available time to arrive at many experiences and attractions using the Lightning Lane entrance.
You'll make one selection at a time throughout the day starting at 7 AM EST (no stockpiling!) and based on availability.  Essentially, you are now paying for easier access to certain rides and attractions.
The, Uh, Provisos
In the words of the Genie himself, "There are a few, uh, provisos, a couple of quid pro quos."
Namely, not ALL park attractions are available to select through Genie+.  The two most popular in each park will not be available through Genie+ (think Star Wars: Rise of the Resistance or Seven Dwarfs Mine Train.)
Disney Genie+ Highlights
Same great features as the free service
$15 per day per person
Lightning Lane access to many experiences and attractions (selected one at a time starting at 7 AM the day of your visit)
Disney parks-themed audio experiences
Augmented reality features that enhance your park experience
Lightning Lane
So here's where it gets a little muddy… stick with me!
While you use the Lightning Lanes to access your Genie+ choices, NOT ALL RIDES, ATTRACTIONS AND EXPERIENCES ARE AVAILABLE ON GENIE+.
For the most popular attractions, Lightning Lane is ONLY available a la carte for two attractions/day.
Lightning Lane Highlights
Guests pay a flat rate (which will probably change based on date, demand, park, etc.) to schedule two individual Lightning Lane attractions each day
These attractions are typically the most popular in the parks and often have extremely limited availability
This a la carte option is NOT available on Genie+ but must be purchased separately
Again, the Provisos…
You can only schedule two of the high demand attractions per day (no matter which parks you visit)
Lightning Lane only attractions are open to Walt Disney World® Resort hotel guests at 7 AM EST before off-site guests
Off-site guests can schedule Lightning Lane only attractions when the parks open
Prices for Lightning Lane only attractions may vary (like Uber surge pricing)
Lightning Lane for high demand attractions must be purchased independently and are NOT part of Disney Genie+
Annual Passholders will be able to purchase Lightning Lane or add Genie+ on a per-day basis, just like regular theme park ticket holders
For the Patient Among Us
Remember that you don't have to purchase Genie+ or Lightning Lane if you have an abundance of patience.  Rides and attractions still offer standby queues or the boarding pass system – just no guarantees.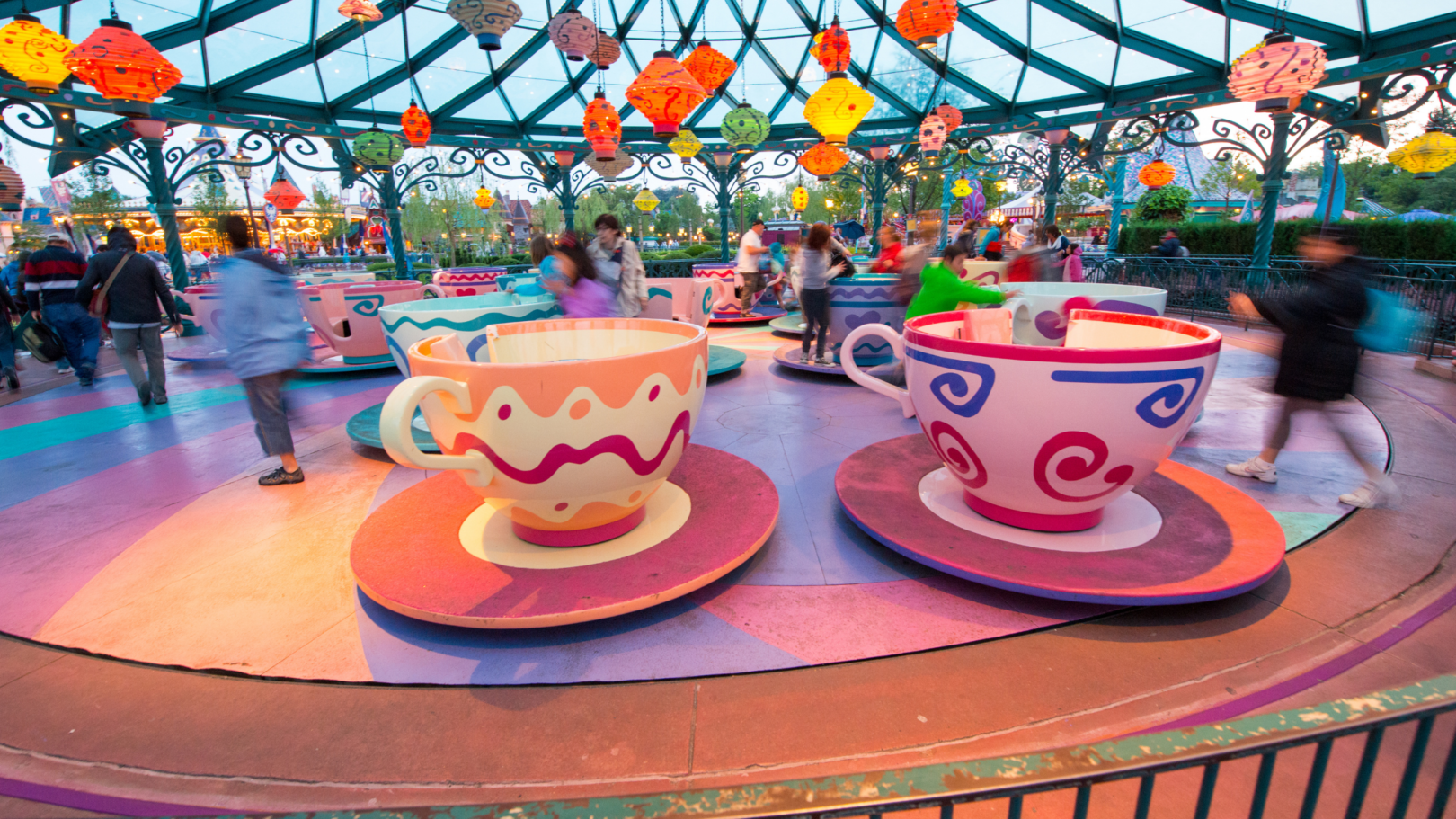 Whew!  Are You Spinning Yet?
It's a lot to take in – especially for those of us accustomed to swooping in and grabbing our FastPasses like in the good old days.  But change is inevitable, and Disney is nothing if not innovative!
(Sing it with me – "there's a great big, beautiful tomorrow, shining at the end of every day!")
Disney's FastPass is A Thing of the Past
The new Genie, Genie+, and Lightning Lane are progressive, intuitive navigational tools designed to make the most of your park time.
Disney's FastPass is a thing of the past… it's time to get in the Lightning Lane!
*Please note that this blog content pertains only to Walt Disney World® Resort in Orlando
Why Kaleidoscope Adventures?
As a leader in the student travel industry for 30+ years, Kaleidoscope Adventures exceeds expectations for student and performance group travel.
We'll work with you to plan an exceptional travel experience and provide impeccable customer service from start to finish
Learn More
Related Articles