Are You Ready to Travel Again?
Updated from original January 2021 publish date
In the words of every child in every backseat on every road trip in America, "ARE WE THERE YET?" We all want to know when we can travel again. The U.S. Travel Association statistics from late November 2020 show 60% of Americans are in a ready-to-travel state of mind. Even better, 35% have firm plans for 2021 travel. So when will we feel comfortable exploring something other than our backyards?
The answer isn't cut and dry. After sitting in on a virtual Family Travel Association Conference, I learned some interesting tidbits about what travelers are looking for right now. According to keynote speaker and host of CBS News Radio's "Eye on Travel" Peter Greenberg, travelers want a security blanket. They want to
Know that they won't get stuck somewhere
Be reassured that they won't get sick
Know that they can get a refund
Feel confident that their travel insurance will protect them
It seems deceptively simple, right? Let's dig a little deeper…
Will I Get Stuck?
As we travel beyond our borders, we have to remember the rules have changed. There are no guarantees when traveling. However, that doesn't mean we should stay at home. Rather, be proactive!
Take steps to ensure that you are prepared in the event of another lockdown. Choose your travel protection plan carefully, read the fine print for every contracted service, and learn what the guidelines, restrictions, and health procedures are for every leg of your journey.
A little pre-planning will go a long way to help calm travel fears and give you some control over your trip!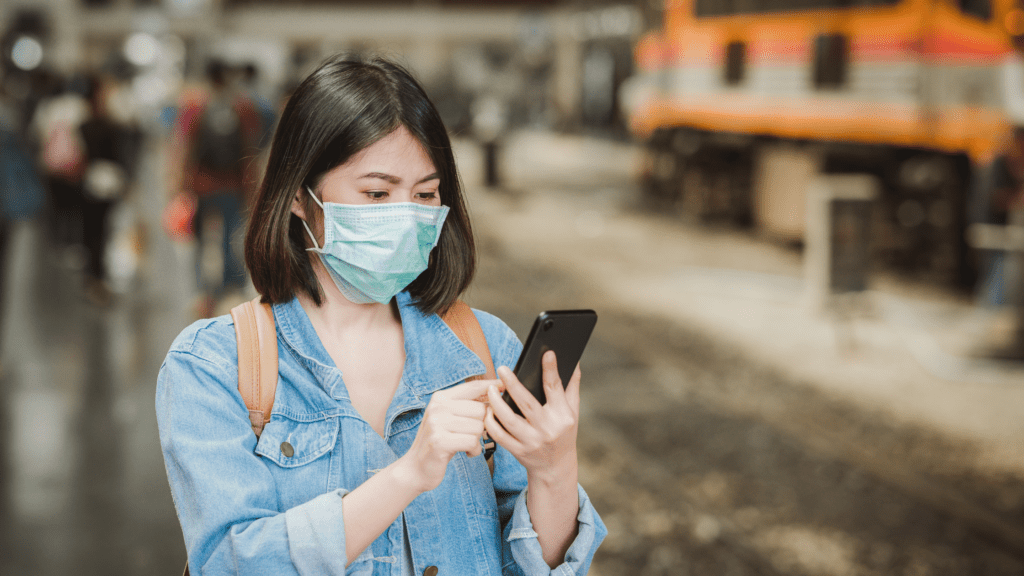 Will I Get Sick?
Let's face it, even without a pandemic, people get sick when they travel. It's unrealistic to think otherwise! Even with highly effective vaccines rolling out and 75 million Americans already vaccinated, people still want to know measures are in place to keep them safe.
The travel industry worldwide has made HUGE strides in how they handle the health and well-being of guests. Consider the following:
Safe Travels
The World Travel & Tourism Council has begun issuing the Safe Travels stamp to travel-related businesses that meet or exceed international safety standards. Kaleidoscope Adventures is the first U.S.-based tour operator to receive this distinction as a result of its innovative response to the pandemic and safety initiatives moving forward.
Travel Tip: Look for the Bright Green Stamp
New Standards for A New Normal
Hotels, airlines, restaurants, motorcoach companies, theme parks, and attractions have established rigorous cleaning and wellness standards, including masks, hand sanitizer, physical distancing, and extra disinfection in high touch or common areas. Programs like Hilton CleanStay are popping up everywhere for peace of mind.
Off the Beaten Path Travel
Several companies are addressing guest concerns by skipping the big cities and offering outdoor adventures or private tours and experiences. For example, industry giants like Marriott have upped their games with private homes and stays.
Student tour companies like Kaleidoscope Adventures offer low contact group experiences like dude ranch packages or luxury cabin retreats in the Smokies.
It's all about finding amazing opportunities off the beaten path!
Plan A Private Student Trip with Just for Us Adventures

Will I Get My Money Back?
One of my favorite takeaways from Jeff Greenberg's remarks was "get rid of the asterisk*" Travelers want to know what to expect up front. What are the cancellation policies? How much of a refund can you expect if something goes wrong?
If you see an asterisk in the fine print, BEWARE! It's how the company tells you to essentially disregard everything you've just read. Choose a travel partner with transparent business practices and clear messaging.
Will Travel Insurance Cover Me?
Travel protection to this point has been a quick click at the end of a registration page to opt-in or out. Naturally, most of us assume that once we click "yes," we're covered. But travel protection is a bit more complex than that.
Travel protection is definitely worth the investment, as long as you know what you're investing in. Each company handles coverage options differently. Do your homework.
Also, be extra cautious working with a travel provider that self-insures. If the company suddenly closes its doors (as we saw happen so often this past spring), your opportunity to recover your investment may go with it.
Ready to Travel?
So… are you ready to travel? It depends. We know the desire to travel again is there, but it's up to you to decide when. The good news is that the security blanket is being stitched. The travel industry is taking unprecedented steps to keep you safe as you resume your journeys in 2021 and into 2022.
In the words of every dad in every front seat on every road trip in America, "just hold on- we're almost there!"
#LetsMakePlans
Why Kaleidoscope Adventures?
As a leader in the student travel industry for 30+ years, Kaleidoscope Adventures exceeds expectations for student and performance group travel.
We'll work with you to plan an exceptional travel experience and provide impeccable customer service from start to finish
Learn More
Related Articles