7 Reasons to Plan A Music Trip to Lafayette
If you are looking for an amazing student music trip, think about spicing things up. Lafayette is the birthplace of Cajun, Creole, Zydeco, Jazz, Blues, Rock & Roll, and more. It's the epicenter of American music! Here are 7 reasons to plan a music trip to Lafayette…
1.  Acadian Culture
If Lafayette is the birthplace of American music, the Acadian culture is its mother. Explore the rich and diverse story of the Acadians and their important role in the evolution of music at the Jean Lafitte Acadian Cultural Center and Vermillionville.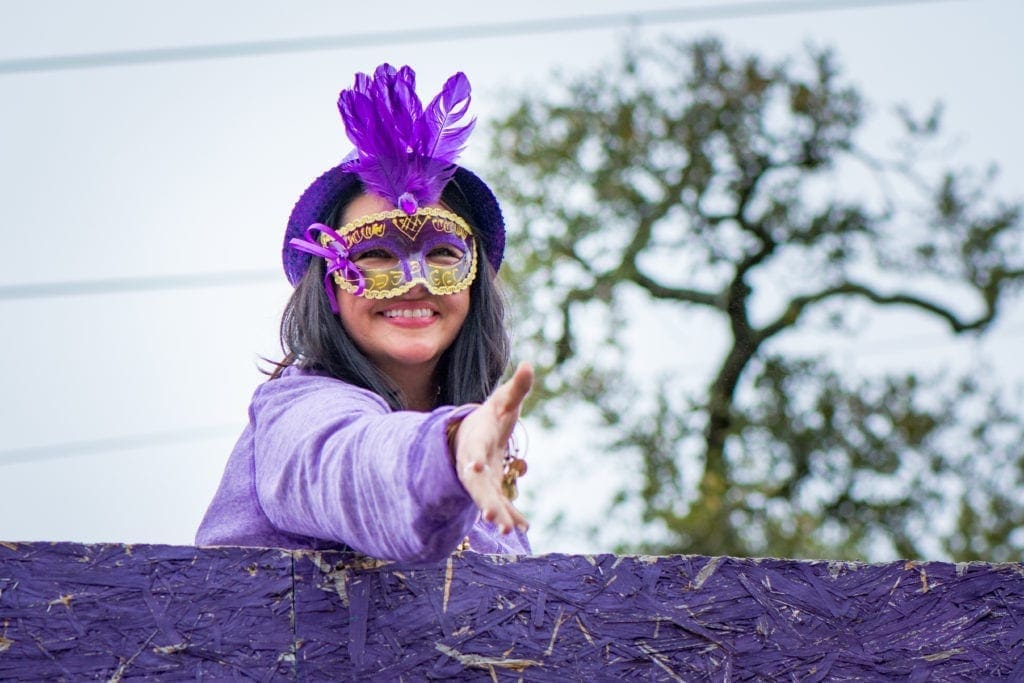 Learn about the origins, migration, settlement, and contemporary culture of the Acadians (Cajuns). Private, ranger-led programs, films, exhibits, and events highlight local traditions.  You'll learn about Mardi Gras, music, storytelling, dance, and food as you explore the mysteries of the Atchafalaya Basin.
9 Things You May Not Know About Mardi Gras
Vermillionville is a charming, 23-acre site brimming with outdoor recreation, history, music, food, and more. Immerse yourself in the Acadian, Creole, and Native American cultures from 1765 – 1890. It's a fascinating peek into a unique chapter of our American story.  It's also a fabulous performance venue for students!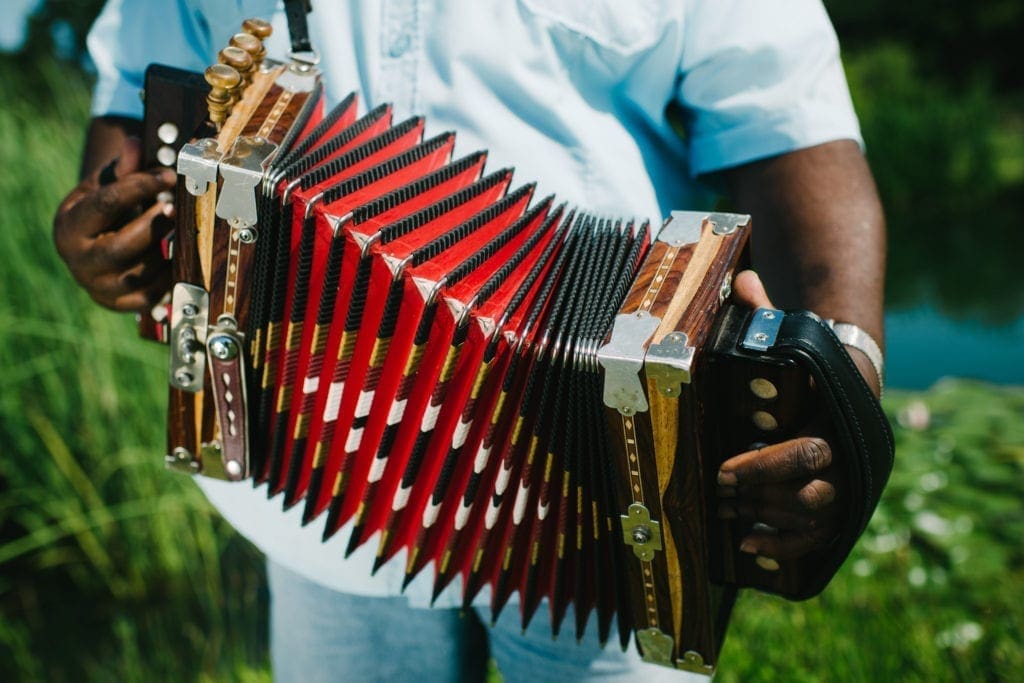 2. Martin Accordions, Inc.
Push through the eye rolls and plan a stop at the Martin Accordion Factory. The family-owned company is always happy to share the story of Cajun/Creole music history and gives your private tour a good-time boost! Watch in real-time as the accordions are crafted and listen in to a spirited demonstration. You'll have a hard time getting the eye-rollers back on the bus!
3. Sola Violins
Anya Burgess is a Grammy-nominated musician and builder of violins. She welcomes groups to her shop for an insider's look at how she creates or repairs these beautiful instruments. Stop in for a demonstration and perhaps an impromptu performance!
4. The University of Louisiana at Lafayette
Explore all that the University of Louisiana at Lafayette has to offer on a private campus tour. The Ragin' Cajuns are leaders in academics and research- balanced by good ole' Creole hospitality!
The School of Music and the Performing Arts welcomes performance groups and may even be willing to team up for a song or two!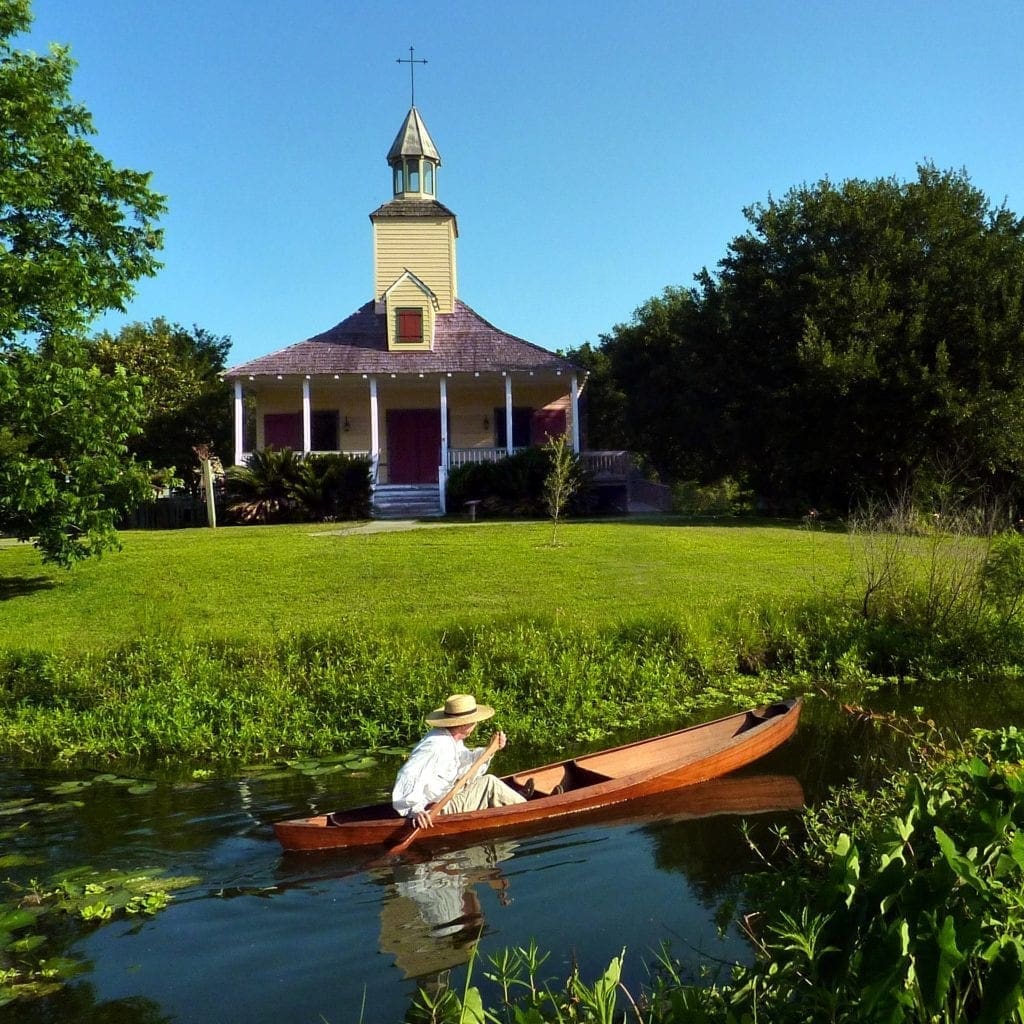 5. Unique Performance Venues
Lafayette has some pretty incredible performance venues for student groups. These aren't just ordinary stages – they are authentic and unique ways to spotlight your students' skills.
The Vermillionville Performance Center is a great option for groups. It's quaint and cozy with cypress floors and flexible seating.
The University of Louisiana at Lafayette welcomes groups at several campus locations. Venue options depend on group size and availability.
Students may be able to perform at the magnificent and historic Cathedral of St. John the Evangelist. It features one of the oldest pipe organs in the south!
6. Private Zydeco Dance Party
When you plan a trip to Lafayette, the party comes to you! Chubby Carrier and the Bayou Swamp Band brings 26 years of funky, Zydeco sound right to your group. I don't know many other music trips that offer private parties!
7. All the Fun Without the Crowds
Plan a music trip to Lafayette with Kaleidoscope Adventures. Each activity is carefully curated for your students. The good folks here want you to feel confident and cared for while visiting.  Private tours and experiences help you maximize the fun!
These are 7 reasons to plan a music trip to Lafayette, but there are so many more! Lafayette welcomes you in and wraps you up in Creole comfort! You get the full Cajun experience in the place where it all started. Amazing food, crawfish bakes, mysterious swamp tours, and (of course!) a rich culture of international music make Lafayette the perfect place for a student music trip! Allons!!
Other Helpful Resources
Why Kaleidoscope Adventures?
As a leader in the student travel industry for 30+ years, Kaleidoscope Adventures exceeds expectations for student and performance group travel.
We'll work with you to plan an exceptional travel experience and provide impeccable customer service from start to finish
Learn More
Related Articles