3 Practical Ideas to Help You Pay for the School Trip
Inflation and the skyrocketing costs of… well, everything… are wreaking havoc with our wallets. When it's time for our children to travel, we wonder how we're going to pay for the school trip. We don't want our kids to miss out on the opportunity to experience the world. At the same time, we need to be comfortable with our budgets. How do we find the balance? Here are 3 practical ideas to help you pay for the school trip.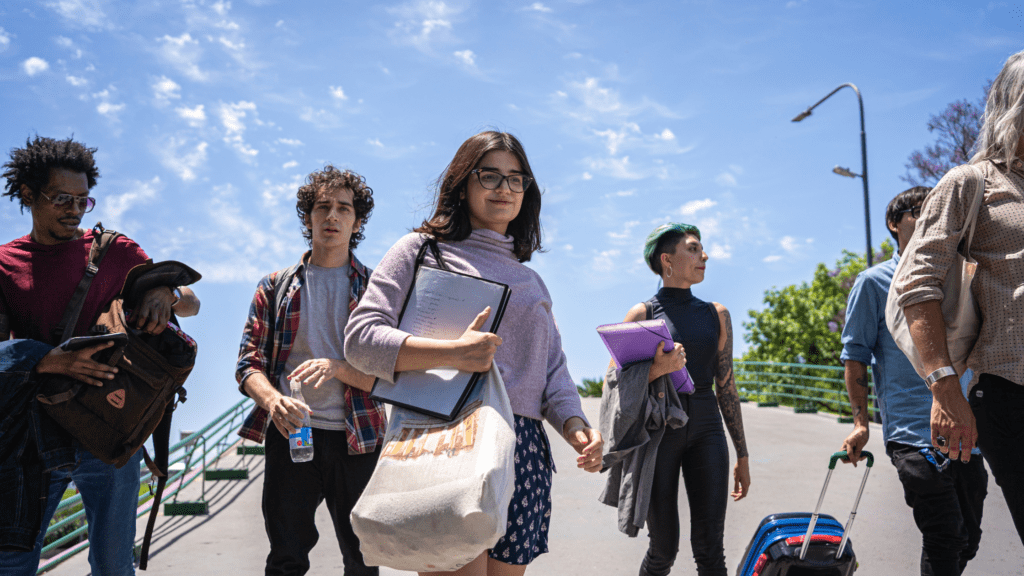 1. Grants and Scholarships
Stellar Student Scholarship
The Stellar Student Scholarship is a 100% paid Kaleidoscope Adventures trip for a qualified student. This is someone who has demonstrated leadership among peers, an improvement in academic or performance skills, or simply needs a financial helping hand. The Stellar Student Scholarship recognizes one outstanding student's achievements and gives him/her a chance to experience the world beyond the classroom.
Students are eligible for a Stellar Student Scholarship based on simple criteria. Students must be:
registered for his/her school trip with Kaleidoscope Adventures
in good academic standing with his/her school
active in community service projects or volunteer activities
actively working to fund the trip through other means
Find Out More About KA's Stellar Student Scholarship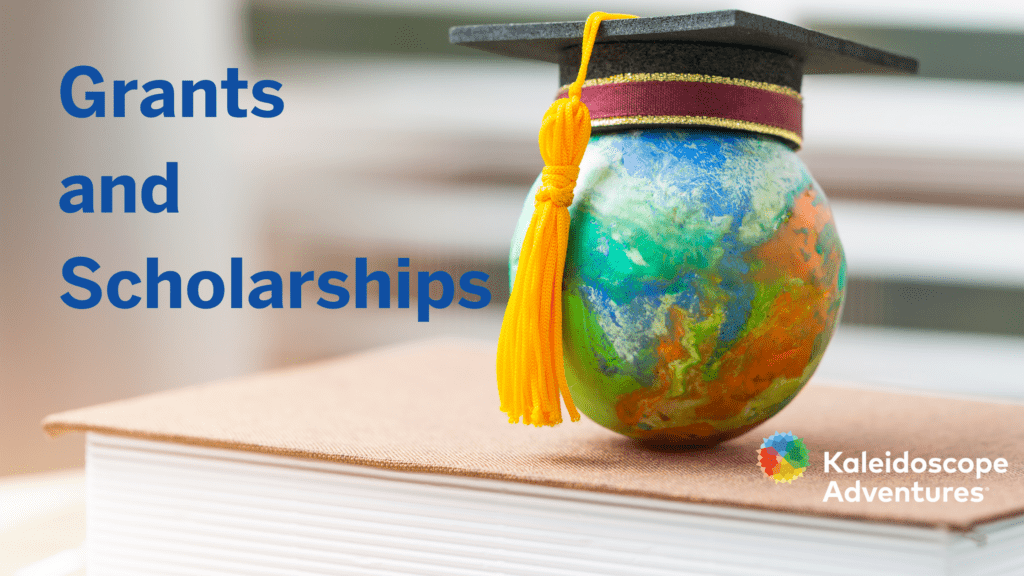 Ripley Hunter "World Is A Classroom" Essay Contest
This scholarship is offered through the Student Youth Foundation (SYF). It's open to any student currently enrolled in a secondary public or private academic institution (grades 9-12). Students submit an essay describing the impact of travel on their lives. Scholarships of up to $1,500 are available.
Find Out More About Student Youth Foundation Scholarships
Road Scholarship
Groups or individuals demonstrating financial need can apply for a Road Scholarship through the Student Youth Foundation. SYF's goal is to "make a positive difference, through travel, in the young lives of our global citizens" and the Road Scholarship program has awarded funding to more than 7,200 youth.
Find Out More About SYF Scholarships
2. Fundraising
Fundraising is a great way to help offset the cost of student travel and there are many options available. You can fundraise as a group or as an individual depending on what works best for you.
Get creative and involve your community. Plan a car wash, organize a rummage sale, or bring in food trucks for a fun evening event. Host a performance that's open to all or schedule a book swap. There are so many ways to make your fundraising efforts organic.
Read on for some inspiring ideas that can help raise money for the class trip.
3. Crowdfunding
Crowdfunding is a relatively new, online alternative for raising funds for the student trip. It allows you to collect small amounts of money from large numbers of people online. Crowdfunding sites let tour groups collect and organize donations from people they know (friends, family, etc.)
More importantly, they also reach those outside their inner circles (think businesses looking to donate to a good cause). Creating a group campaign in this way helps to ease the pressures of individual fundraising while working toward a financial goal.
In today's economy, we can all use a helping hand as we think about how to pay for the school trip without breaking the bank. These 3 tips will help make your student's travel dreams a reality – and the adventure is absolutely worth the investment!
Why Kaleidoscope Adventures?
As a leader in the student travel industry for 30+ years, Kaleidoscope Adventures exceeds expectations for student and performance group travel.
We'll work with you to plan an exceptional travel experience and provide impeccable customer service from start to finish
Learn More
Related Articles