Plan Your Student Trip to Universal Orlando™
Each year, student groups converge in Orlando to visit its world-famous theme parks. However, with so many groups now traveling, many are finding it harder to book time in some of them. If you want some fun in the sun, an awesome learning experience, or a great performance venue, plan your student trip to Universal Orlando™ Resort in 2024!
About Universal Orlando
™
Universal Orlando™ is a fantastic choice for student groups. It has two unique theme parks, separated by Universal CityWalk™, a hub for dining, shopping, and entertainment.
Universal Studios Florida™ is like being in a movie only with rides! Transformers, Minions, dragons, and more- Universal Studios is one breathless adventure after another.
Universal's Islands of Adventure™ is where the Wizarding World of Harry Potter co-exists peacefully with the dinosaurs from Jurassic Park (mostly!). Thrilling rides, incredible shows, and everyone's favorite characters are the perfect combination for students.
Beyond just amazing rides and attractions, though, Universal Orlando™ has a series of performance programs and workshops that make your visit fun and educational.
STARS Performance Programs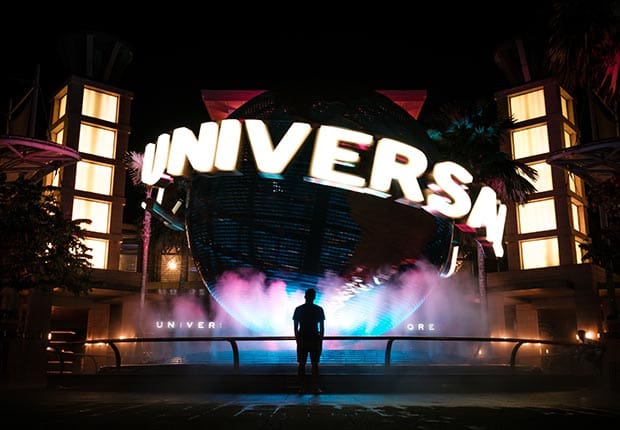 Universal Orlando™ is a top-notch performance venue for marching bands and ensembles. International crowds are already there waiting to cheer on your students!
STARS Stage
Students can perform on the covered Lagoon Stage in Universal CityWalk between the parks. It's a spectacular setting to wow the crowds as they make their way to and from the parks.
STARS Marching
Give spectators a thrill as students take center stage marching through the streets of Universal Studios™. They may even qualify to take part in the Superstar Parade, warming up the crowds before the main event!
STARS Workshops
The Master Class or the Audition Workshop are led by Universal choreographers and performers and conform to the National Core Arts Standards for Dance. Both are fantastic opportunities to polish up your performance footwork!
Music Festivals
Performance groups can also take part in nationally recognized competitive and non-competitive festivals like OrlandoFest. Perform before nationally renowned adjudicators with digitally recorded and written comments. Wrap it up with an awards ceremony at Universal Orlando™.
Universal's Learning Programs
If you want an educational twist for your trip, schedule an awesome learning program.
Your Classroom in Motion: A STEAM App Series
Using the know-how behind top attractions like Hollywood Rip Ride Rockit™ and Transformers, these programs demonstrate the roles of science, technology, engineering, arts, and math in park rides and attractions.
Business Learning Series
This really cool series features CNBC's The Profit, Marcus Lemonis and builds on his business principles. Career exploration and preparation, leadership skills and personal development, and business development are highlighted.
Marketing is Universal: Keeping the Guest at Heart
Developed collaboratively with DECA, this educational program teaches the strategy and promotion of one of the world's largest theme parks. Take a deep dive into research, data, digital media, and more as students focus on successful guest engagement.
Food for Thought: A Taste of Careers in the Culinary Arts
Students can explore all the facets of food operations as part of a program designed by Universal's executive chef team. Students learn about food safety, storage, preparation, presentation, and career possibilities in this comprehensive course.
Storytelling: It Starts With A Hero
Who better to teach the art of storytelling than a theme park that's built on great stories? Students learn the key components of character framing and development, plot development, backstory, and more.
Plan Your Student Trip to Universal Orlando
™
NOW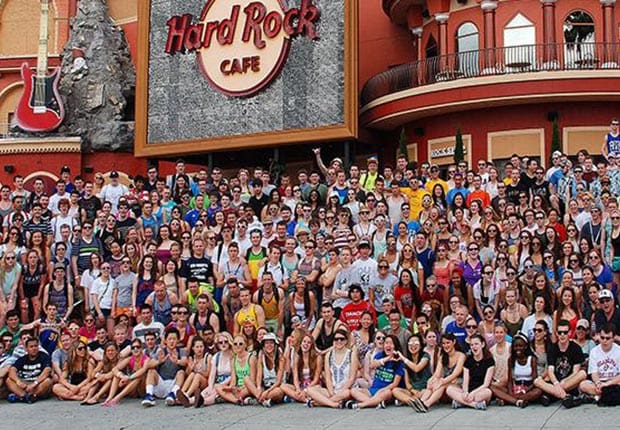 Just like Orlando's other theme parks, capacity limits are still in place. If you want a great performance or learning trip for your students, you need to book NOW! Spots for 2024 are filling up quickly so plan your student trip to Universal Orlando™ now!
Plan Your 2024 Student Trip to Universal Orlando
Why Kaleidoscope Adventures?
As a leader in the student travel industry for 30+ years, Kaleidoscope Adventures exceeds expectations for student and performance group travel.
We'll work with you to plan an exceptional travel experience and provide impeccable customer service from start to finish
Learn More
Related Articles