A Handy Guide To Use When Packing For A Student Trip
In a world in which "glamping" is an accepted form of outdoor recreation, it's no surprise that we tend to overpack. We want to be sure we have all the necessary creature comforts in the event of an apocalypse. However, when packing for a student trip, we need to be a bit more discerning. Chances are good that space is limited so we need to make the most of what we bring. Below is a handy guide to use when packing for a student trip…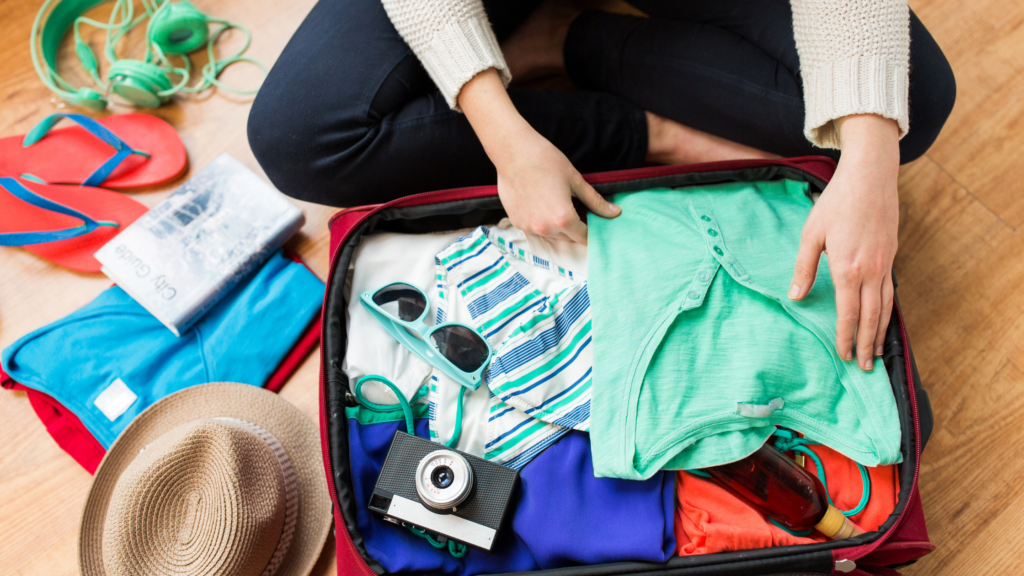 EVERY TRAVELER SHOULD PACK
Enough clothes for each day of the trip (including undies and an extra pair of socks!)
Gloves, hat, scarf (depending on weather)
Swimsuit/flip flops
Sunscreen/sunglasses /baseball cap or visor
Insect repellent (preferably wipes)
Layers (hoodies in case it gets cold, joggers, etc.)
School shirt or trip shirt to identify as part of the group
A mask or other face covering
Nightwear that is appropriate for room sharing
Appropriate and comfortable shoes for walking
Closed-toe shoes for traveling
Toiletries including travel soap, shampoo (check with the group leader regarding hair dryers, curling irons, etc.)
Extra pair of lenses /glasses
Prescriptions in original packaging and a list of prescribed medications for the group leader (check with the group leader on specific protocol)
Phone / phone charger
Travel poncho
Limited cash/debit card (remember, most fees are included in the cost of the trip)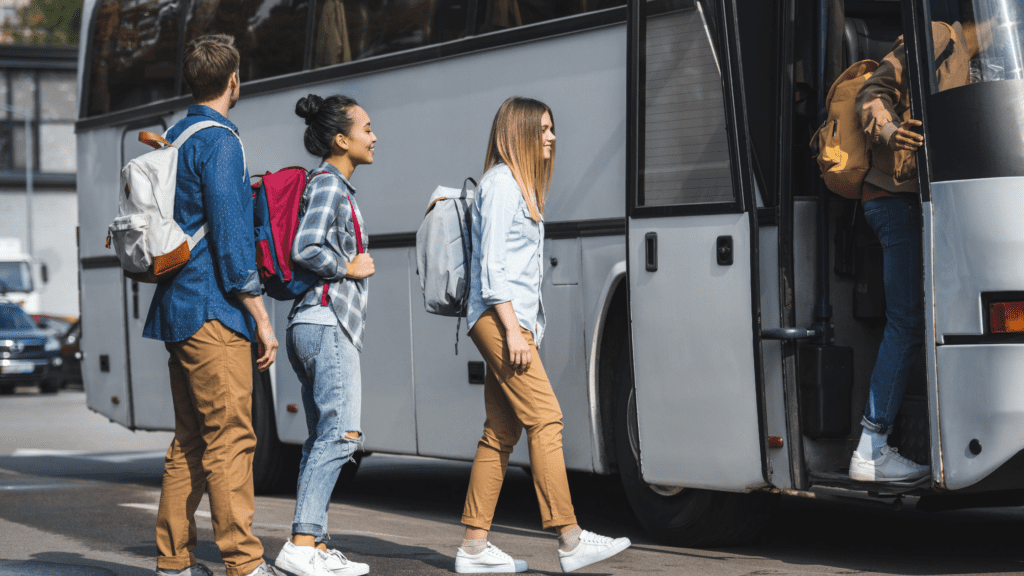 BUS TRAVELERS SHOULD ALSO PACK
A bag for the bus that includes anything you want to have handy but you don't necessarily need once off the bus (change of clothes, snacks*, drink, headphones, make-up, lip balm, sunscreen, hoodie). This bag typically stays on the motorcoach while students jump off and on
Small backpack or cross-body bag to keep with you while touring. Keep cash, phone, and other essentials in this one
AIR TRAVELERS SHOULD ALSO PACK
Photo ID / Passport (check with the group leader)
Snacks* for the plane
Dramamine (again, check with the group leader)
Backpack with a change of clothes in the event a bag is lost
Carry-on liquids, aerosols, creams, and gels using the 3-1-1 rule (3.4 oz bottle or less; 1quart-sized, clear, plastic, zip-top bag; 1 bag per passenger)
Unlocked luggage for easier TSA accessibility
Bags that are discreetly labeled with identifying information
Remember, when packing for a student trip, excess is not an option. Keep it simple and smart and you'll be prepared for a successful adventure!
*Check with your group leader regarding any specific food allergies
21 Student Travel Tips and Airport Hacks
Why Kaleidoscope Adventures?
As a leader in the student travel industry for 30+ years, Kaleidoscope Adventures exceeds expectations for student and performance group travel.
We'll work with you to plan an exceptional travel experience and provide impeccable customer service from start to finish
Learn More
Related Articles