7 Hidden Gems In Branson
Fortune seekers, rejoice! There are a TON of hidden gems in Branson, MO. We know that Branson is a hotbed of top-notch entertainment. It's also home to some intriguing attractions you may not know exist. Let's explore some hidden gems in Branson…
1. Top of the Rock
Top of the Rock is situated at the highest elevation in Taney County and tucked into some of the most breathtaking scenery in Missouri. It boasts world-class golf courses, including the Jack Nicklaus signature course and an Arnold Palmer-designed practice range.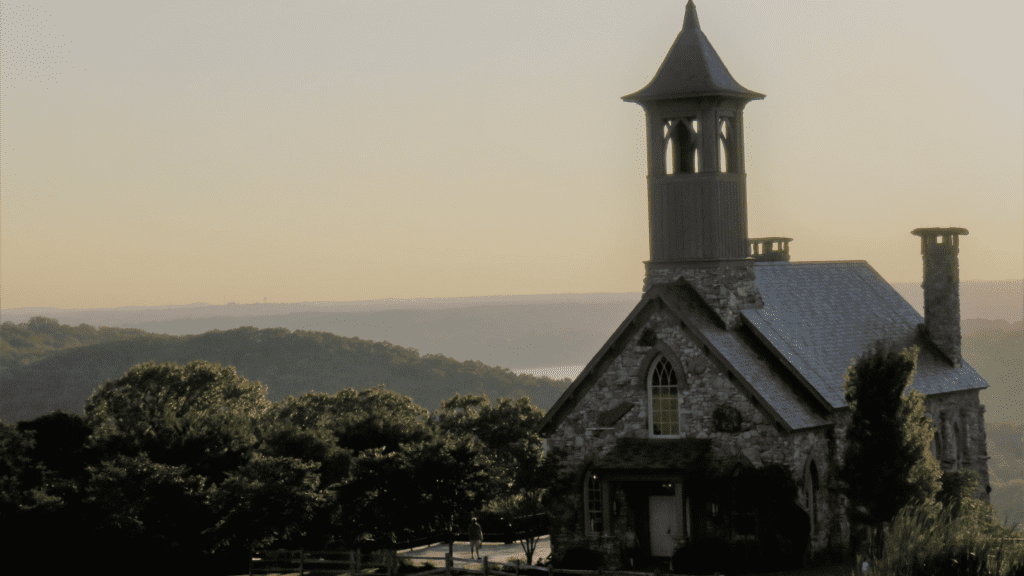 However, hidden throughout this stunning recreational facility are secrets of its own- including a concealed room, The Lost Canyon Cave, a spectacular mountaintop wedding chapel, and a natural history museum. Incredible!
2. Bonniebrook Gallery, Museum, and Homestead
Bonniebrook was home to Rose O'Neill, a world-renowned artist and creator of the Kewpie. You can visit this 1870s home (the first in Taney County with indoor plumbing, electricity, and telephone!) and learn about the Kewpie craze that swept the world in the early 20th century.
3. Butterfly Palace
You can have a rainforest adventure right in the heart of the Ozarks! The Butterfly Palace is home to thousands of tropical butterflies in its butterfly aviary. You can feed them or participate in a daily butterfly release. You can also explore a living rainforest with genuine inhabitants. It's an unexpected surprise in the middle of Branson!
4. World's Largest Toy Museum
Take a trip down memory lane at the World's Largest Toy Museum. The complex is home to countless collections and six museums, including the Stearnsy Bear Museum and the National BB Gun Museum. The World's Largest Toy Museum will make you nostalgic for your childhood in the best possible way.
5. World's Largest Ball of Twine
You serious, Clark? Yep! The World's Largest Ball of Twine can be found right in Branson at Ripley's Believe It or Not! Branson is also home to the World's Largest Rooster, a giant fiddle and banjo, and (of course) the World's Largest Toy Museum.
6. Marvel Cave at Silver Dollar City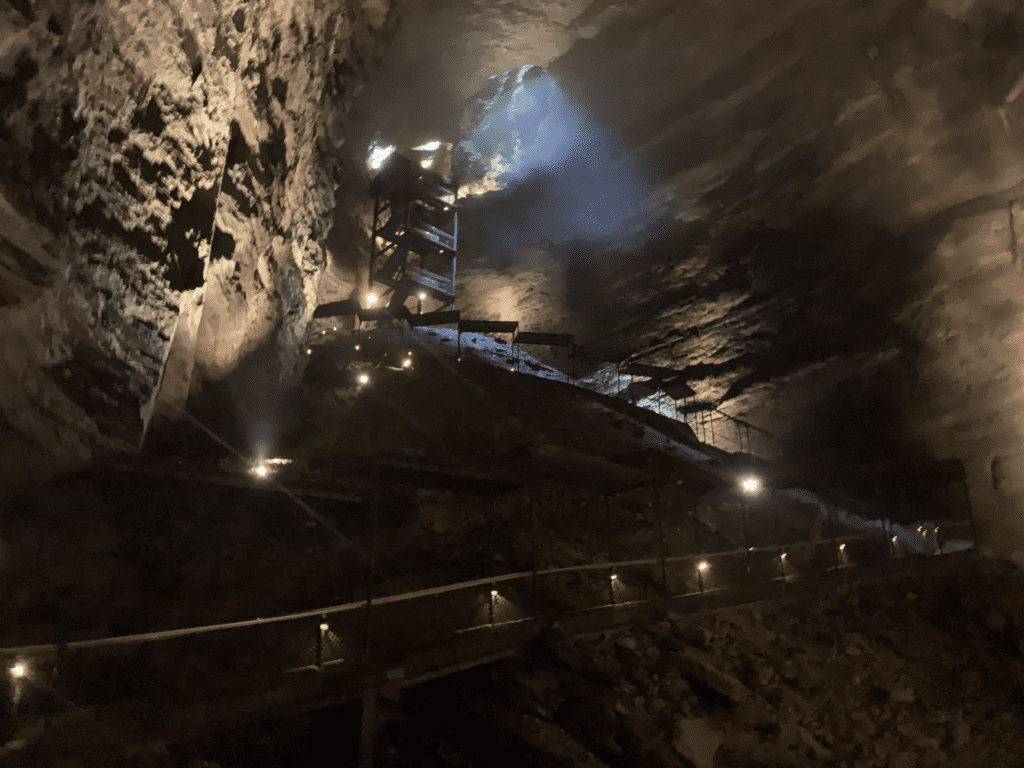 This hidden gem truly is a marvel. Originally a tourist attraction on its own, the Silver Dollar City theme park developed around the entrance to Marvel Cave. Included with your park ticket, you'll travel 300 ft. below ground to the largest cave entrance room in the U.S. A trained guide will share stories during the hour-long tour. You then make your way 1070 ft. back to the top in a uniquely designed cable train.
7. Runaway Mountain Coaster at Branson Mountain Adventure Park
This family-friendly thrill ride will leave you breathless! Mountain coasters are gaining popularity worldwide, and Branson boasts one of the finest. The Runaway Mountain Coaster follows the natural topography of the land for nearly a mile. It's a uniquely exhilarating experience that you just can't miss. Be sure to check out this hidden gem at Branson Mountain Adventure Park.
Plan Your Student Trip with KA
Branson is packed with amazing and unique attractions for groups of all kinds. Kaleidoscope Adventures, a top student trip planner, has been leading student groups in the hunt for more than 30 years.
If you're ready for a new adventure, the hidden gems in Branson are just waiting for you to find them. Learn more about all the exciting shows, theme parks, outdoor fun, and one-of-a-kind experiences you can share with your student group in Branson!
Learn More About Branson for Your Student Group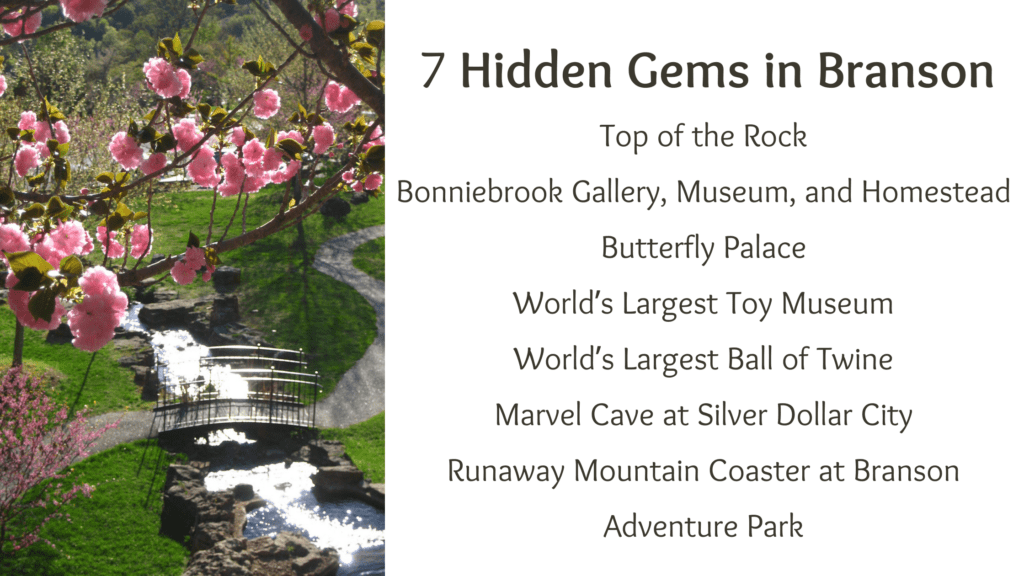 Why Kaleidoscope Adventures?
As a leader in the student travel industry for 30+ years, Kaleidoscope Adventures exceeds expectations for student and performance group travel.
We'll work with you to plan an exceptional travel experience and provide impeccable customer service from start to finish
Learn More
Related Articles